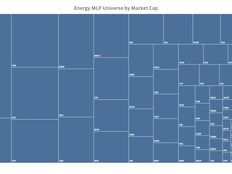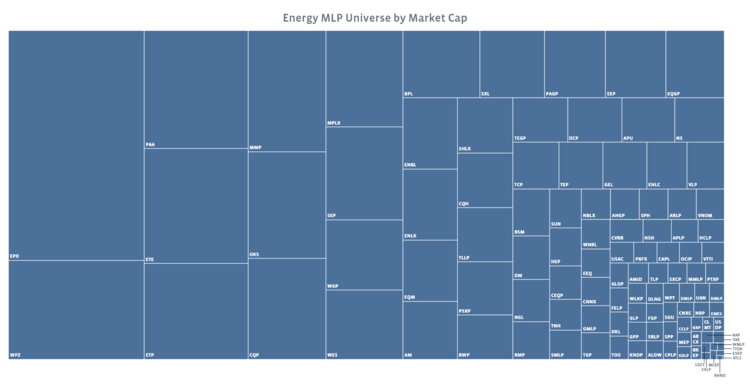 ---
Content continues below advertisement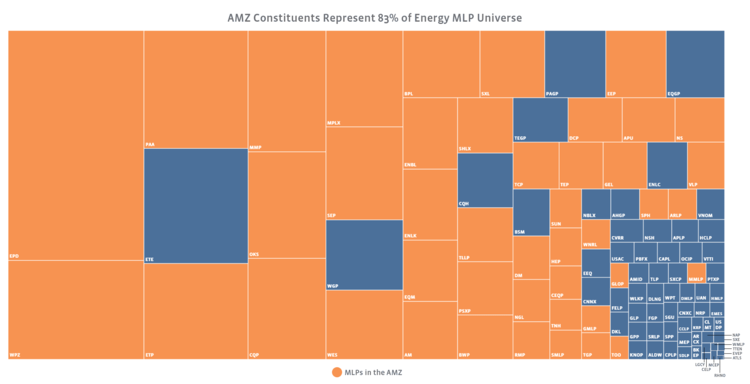 (click to enlarge)
The AMZ market cap is about $336 billion, representing roughly 83% of the total MLP market cap. MLP GPs account for many of the larger holes in the block of orange. Such companies are excluded from index eligibility as explained in our methodology guide.
Next, we'll look at the treemap with the MLPs divided by our size indices. The Alerian Large Cap MLP Index (AMLI) contains energy MLPs that have a market cap in the top 70% of total market cap. The Alerian Mid Cap MLP Index (AMMI) captures the next 20% and the Alerian Small Cap MLP Index (AMSI) is composed of the bottom 10%.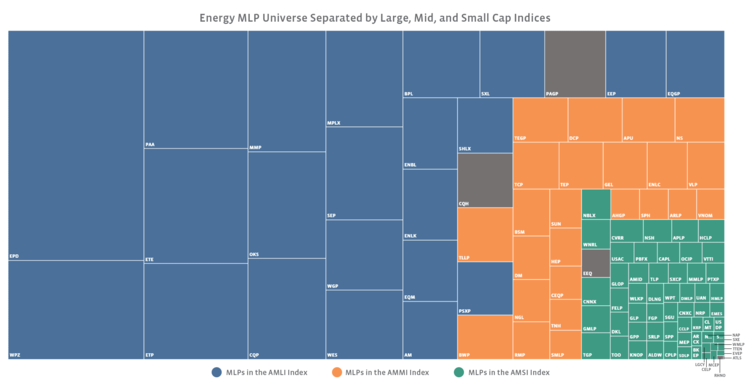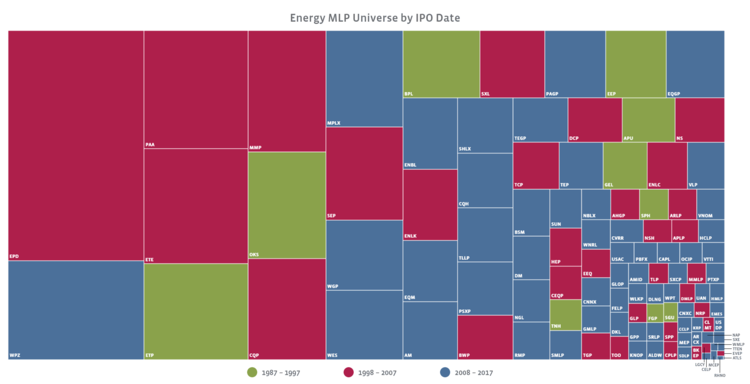 (click to enlarge)
Every now and then you'll run across a photo or story that reminds you age is just a number. In many ways, this treemap backs that saying up (albeit not nearly as cool as a grandma who DJs). What I mean by this is it's not necessarily the oldest MLPs that are the largest or the youngest MLPs that are the smallest. True, some MLPs like Magellan Midstream Partners (MMP) and Plains All American Pipeline (PAA) that have been around for 15+ years have grown a lot, but organic growth is not the only way to be a heavy hitter. Some MLPs started off larger thanks to being formed by a parent and receiving sizable dropdowns.
Have other ideas for interesting treemap variations? If so, tell us by emailing index@alerian.com.