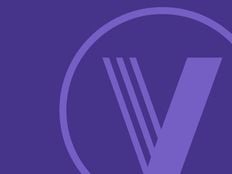 Index Insights
Waiting on a Quorum: Why New Natural Gas Pipeline Projects Aren't Getting Approved
2017-06-12
When will the FERC be able to approve natural gas pipeline projects again?
In early February, we talked about how Cheryl LaFleur and Colette Honorable were the only remaining members of the Federal Energy Regulatory Commission (FERC). There are typically five spots, but due to two members leaving at the end of their terms and a resignation, the "team" turned into a duo. Having only two commissioners is a problem because no new natural gas pipeline projects can be approved without a quorum (in the FERC's case, this equals three people).
On May 8, President Trump announced that that he would be nominating Neil Chatterjee and Robert Powelson to the FERC. Several major news outlets reported that Kevin McIntyre would also be nominated and asked to be chairman, but I couldn't find an announcement from the White House to back this up. Maybe we'll see a formal announcement on Kevin in the days ahead, but for now, we'll focus on Neil and Robert.
Neil and Robert are both republicans as you'd probably already assumed. For the record, while the thought is that a Republican-controlled FERC may be more supportive of energy projects versus a Democrat-controlled FERC, the FERC has historically been supportive of energy and energy independence, regardless of party. This is evidenced by the fact that in the past 15 years, MLPs have seen one of the largest energy infrastructure booms since World War II. Under the Democrat-controlled FERC during the Obama Administration, there were 190 projects approved adding 7.63 Bcf/d of capacity. Under the Bush Administration, 196 projects were approved adding 9.86 Bcf/d of capacity.
Mr. Chatterjee is the energy policy advisor to Senate Majority Leader Mitch McConnell. He is known for being very energy-friendly. He's been credited as having a critical role in the lifting of the crude oil export ban. In a 2015 interview, Neil talks about how his first loyalty is to his home state of Kentucky. Because of that, he's fought against things like the Clean Power Plan in an effort to preserve jobs back in Wildcat County.
Robert Powelson is currently a Pennsylvania Public Utility Commissioner (PUC). My research on Powelson confirmed that he is also a champion of traditional energy. So much so that he stirred up a little Trump-style drama when he picked a controversial word to describe his feelings about the efforts of environmentalists to stop pipeline projects. Love him or hate him, it's undeniable that his stance on infrastructure shines a green light on projects that are queued up for approval.
In addition to regulating the interstate transmission of natural gas, the FERC also controls the interstate movement of electricity and oil. With Powelson's position on the PUC and his involvement with groups like the Electric Power Research Institute (EPRI) many believe he is well qualified for the FERC post. The same can be said for Chatterjee who, before he began his work with McConnell, worked as a Principal in Government Relations for the National Rural Electric Cooperative Association.
Once Trump nominates someone, there is a four step confirmation process. On June 6, the relevant Senate committee cleared the nominees and the vote will now be moved to the Senate floor. In short, the Senate has completed three of the four steps and the men will be officially confirmed once there is a majority vote. Although many environmentalists are opposed to Chatterjee and Powelson, mainstream consensus is that both men will be approved by the end of the summer at the latest.
Confirmation of these FERC nominees is critical because without them, projects that have commitments and are ready to begin construction will remain in purgatory. With Neil and Rob, the FERC can begin functioning again, but it will also be interesting to see if Kevin McIntyre is eventually nominated and replaces acting Democratic chairman Cheryl LaFleur. Additionally, Colette Honorable's term expires this month and she recently announced that she will not be seeking a second term. LaFleur's term doesn't expire until June 2019, so even if replaced as chairman, it's possible that she could stay on as a commissioner. We'll be keeping a close eye on this in the days ahead.
---
Content continues below advertisement
---