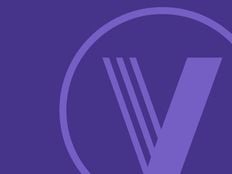 Index Insights
Why MLPs Aren't a Dying Breed and Why More Regulation Boosts The Value of Existing Pipelines
2016-09-29
Last week, I attended the Energy Infrastructure Summit hosted by Vinson & Elkins and Tudor, Pickering, Holt, & Co at the Four Seasons in downtown Houston.
There was a significant amount of dialogue around the lifespan of MLPs. In the first session of the morning, Donald Sinclair, President & CEO of Western Gas Partners (WES), touched on the issue. He assured the crowd that "the MLP model does work" and that "most people know the lifecycle of an MLP, but seem to forget how it ends." By lifecycle, Sinclair is referring to an MLP's move through the incentive distribution right (IDR) tiers to a place where a roll-up (Kinder Morgan style) may make the most sense for the organization. Other panelists noted that as a company gets into the higher split levels, IDRs can become a drag on an MLPs cost of capital and it becomes difficult to compete with a new project. The implication behind Sinclair's comment about investors forgetting how the MLP cycle ends alludes to the idea that when a roll-up is announced, many become concerned that it's the beginning of the end for MLPs as we know them.
Perhaps the question shouldn't be, "Is the traditional MLP model dead?" but more, "Given there is a lifecycle for MLPs, how long is that life?" Kinder Morgan Energy Partners (former ticker: KMP) lived for 22 years, but Targa Resources Partners (former ticker: NGLS) only lasted nine years. Maybe we haven't had enough roll-ups to come to a consensus on an average.
In thinking about this, I did some middle school math on the 113 energy MLPs currently listed in our screener. The average age of existing MLPs is eight years old. The median age is five years. The oldest MLP currently in existence is Buckeye Partners (BPL). The company will celebrate 30 years since its IPO on December 16th. The youngest, of course, is Noble Midstream Partners (NBLX) which we discussed last week. It's important to remember, however, that not every MLP has an ownership structure conducive to a roll-up. BPL bought in its GP in 2010, so there isn't a possibility for a GP roll-up. Yet, ONEOK Partners (OKS) turned 23 years old this month, is in the high splits with its GP, ONEOK Inc. (OKE), and is still tickin'.
My favorite session of the day was the keynote address from Kinder Morgan (KMI) President and CEO Steven Kean. In regards to environmental concerns, Mr. Kean described how sentiments have shifted in relation to natural gas. Natural gas used to be viewed as a more environmentally friendly/cleaner option, but now there is an increasing movement to leave all hydrocarbons in the ground. The problem with this, as he described it, is that there is no way to snap our fingers and immediately have renewable energy that is consistent enough to keep the grid stable. Kean was clear that it's not that he is against renewable energy sources, it's just that reality dictates that hydrocarbon-based energy is still a necessity. He mentioned that KMI is even talking with renewable companies about natural gas as a backup to their systems.
Steven stressed that the effect of all the recent environmental activism, at a minimum, is that it's causing projects to take longer (think Dakota Access Pipeline). Not to mention, on the regulatory front, several Northeast natural gas pipeline projects have been delayed or halted. On the brighter side, Steve held that the longer it takes for companies to permit and build new assets, the more valuable the current infrastructure will be. As a panelist from a separate session put it, "ultimately, we think economics will trump regulations."
If you're interested in learning more about the day's events or finding out how you can take part in this summit next year, click here to download the full agenda from last week and to see the contact information of the organizers.
2016.09.30 4:05pm CST – Edited title. 
---
Content continues below advertisement
---