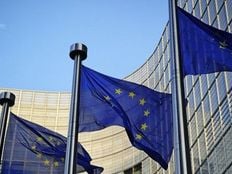 On March 12, 1996, iShares launched a suite of 17 single-country focused ETFs, all of which still trade to this day. It marked iShares' entrance into the ETF world and the third launch in the history of the industry. A lot has happened since these funds made their debut, including recessions, bull runs, and a number of major world events that have shaped markets throughout the years.
Below, we take a look at how these countries have fared since their inception, to give investors a better idea of how different international markets have progressed over the last two decades.
Single Country ETFs Since Inception
The following chart shows the return of all 17 of these funds and their return since inception on 3/12/1996 (through 2/27/2015). Note that SPY's performance is not since its inception, but since the inception of the single country ETFs. A full list of the ETFs is provided at the bottom of the page.
---
Content continues below advertisement
Without a doubt, Mexico has taken the cake, despite the fact that it often does not receive the same attention as some of the other nations on this list. Overall, five countries outpaced the U.S. over the same time period, most of which were fellow developed markets. Just one fund had a negative return, as EWJ represented Japan with a 2% decrease since inception, as the sting of deflation has kept constant pressure on the Asian nation [see also International Bond ETFs: Cruising Through All The Options].
Below, we break down the performance of these funds by region to help investors get a better idea of how these ETFs and economies behaved over time.
The Western Hemisphere
For this chart, we included every country that is at least partially in the Western Hemisphere, meaning that a number of European nations that lie on both sides of the prime meridian will appear below (through 6/30/2014):
Overall, these funds moved in surprising lockstep over the years, as all enjoyed strong bull runs in the mid 2000s and early 2010s while also feeling the pressure of the Great Recession. Investors will note that Spain had a big struggle in late 2011 and early 2012 while its peers mostly maintained an upward trajectory.
Europe in the Eastern Hemisphere
With a number of funds dedicated to Europe, we separated out the nations from this continent that lie entirely in the Eastern Hemisphere (through 6/30/2014):
With the exception of Austria struggling early, this cluster of European nations showcased near-identical moves over the years. Sweden was able to rise above the rest, as it saw its upward movements outdo those of its peers despite following the same pattern as the rest. In the end, it was Italy that were unable to keep up, as the nation has had a number of monetary issues in recent years that have held its economy back.
Asia and Beyond
This chart shows the five funds that were dedicated to Asia and Australia from the initial launch, and it quickly becomes clear that these funds have lagged behind the others (through 6/30/2014).
Australia quickly sets itself apart from the rest, as its 400% jump over the two decades easily made it the front runner of this region. Despite Malaysia having a few stretches of stellar performance, it, along with Singapore, was unable to continue the momentum over the long term. Japan will come as no surprise to many, as its economy has been struggling since before these funds were launched.
Full List of ETFs
Here is the full list of the 17 country-specific funds that iShares launched back in March of 1996:
| ETF | Return Since Inception |
| --- | --- |
| SPDR S&P 500 ETF (SPY ) | 348%* |
| Australia (EWA ) | 363% |
| Austria (EWO ) | 134% |
| Belgium (EWK ) | 206% |
| Canada (EWC ) | 396% |
| France (EWQ ) | 253% |
| Germany (EWG ) | 239% |
| Hong Kong (EWH ) | 177% |
| Italy (EWI ) | 160% |
| Japan (EWJ ) | -2% |
| Malaysia (EWM ) | 62% |
| Mexico (EWW ) | 690% |
| Netherlands (EWN ) | 175% |
| Singapore (EWS ) | 76% |
| Spain (EWP ) | 409% |
| Sweden (EWD ) | 446% |
| Switzerland (EWL ) | 292% |
| United Kingdom (EWU ) | 200% |
*SPY's return since 3/12/1996, when the remaining ETFs in the table launched.
The Bottom Line
This group of ETFs was among the first ever launched, and all funds in this group have managed to all remain active to this day. iShares set the tone for the ETF industry as a leader in bringing investors options that were previously unavailable, helping the industry blossom into the investing powerhouse that it is today.
Follow me on Twitter @JaredCummans.
[For more ETF analysis, make sure to sign up for our free ETF newsletter]
Disclosure: No positions at time of writing.