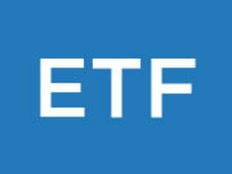 ETF Database is committed to giving our audience, consisting of both active traders and buy-and-hold investors, information that, to our knowledge, is truthful and non-biased.
Toward that end, we acknowledge these objectives:
To provide daily coverage of the ETF industry that goes "beyond the headlines." To this end, our content includes analysis, commentary, and actionable investment ideas for buy-and-hold investors, financial advisors implementing tactical allocation strategies, and individual investors seeking to capture superior risk-adjusted returns through the active trading of ETFs.
To educate the financial community on the benefits, drawbacks, complexities, and other issues associated with ETF investing. With very few exceptions, there are no "bad" financial products or "bad" ETFs; many ETFs, however, are only appropriate for very specific goals or investors, and information about such ETFs should clearly and plainly state their risks and intended use.
To provide financial advisors and individual investors with the resources they need so that they can make intelligent and informed ETF investments. ETF Database maintains a robust collection of resources, including free and premium content, for use by financial advisors and individual investors when researching potential ETF investments. We strive to present all investment resources in a timely, accurate, and user-friendly manner.
We believe that financial publications must earn readers' trust with transparency; as such, ETFdb.com's authors always disclose when he (she) writes about an investment he (she) owns. Moreover, ETFdb.com's analysts and contributing writers adhere to the highest journalistic standards.
We promise to try our best to adhere to these guiding principles.
---
Content continues below advertisement