In 2012, Pimco's exchange-traded version of its flagship Total Return Fund was one of the most highly anticipated and most successful launches in the industry. The fund – (BOND B) – raked in over $3.8 billion in assets in its first nine months of trading as investors piled in to gain access to the "Bond King" Bill Gross' expertise.
BOND's wild success quickly turned sour after Bill Gross announced his departure from Pimco in September of 2014. Just a few days before his announcement, however, the fund had already come under fire after the Securities and Exchange Commission announced its investigation into whether or not the fund had artificially boosted returns. Not surprisingly, BOND began to hemorrhage, losing over $1.1 billion in assets in less than a month.
Pimco Receives Wells Notice from SEC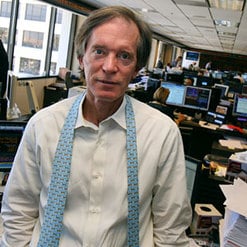 Fast forward almost one year later, Pimco revealed on Monday that it has received a "Wells notice" from the SEC, meaning the firm will likely soon be slapped with a civil action lawsuit. The investigation centers around a four-month time period between February 29, 2012 and June 30, 2012, and how the firm valued some of its small positions in non-agency, mortgage-backed securities (MBS).
Pimco, however, remains firm in that it justifiably valued these MBS at higher prices because it combined several "odd lot" bond purchases together into a larger bundle of bonds, for which they argued there was more investor demand. The valuation tactic seems eerily familiar – read faulty 2008 mortgage "valuation" tactics which ultimately led to the Great Recession.
The SEC's clamp down on MBS valuations has primarily focused on big banks and ratings companies, though now it looks like the regulatory agency will dig even deeper to cull out and penalize anyone utilizing these faulty and destructive tactics.
---
Content continues below advertisement
What Happens Next
Though Pimco's BOND has seen outflows rise exponentially before and after this announcement, the bottom line is that the fund has struggled to make a comeback ever since the Bond King left his throne. And while BOND's objective is to "maximize return in a risk-controlled framework," the questionable valuations seem to completely contradict the ETF's underlying goal.
Currently, BOND has roughly $2.5 billion in assets under management, making it the sixth largest fund in our Total Bond Market Category. But whether or not the fund can survive both Gross' departure and the SEC investigation is still up in the air. What can be speculated, however, is that it will be very difficult for this actively-managed fund to return to its former glory.
Follow me on Twitter @DPylypczak.
Disclosure: No positions at time of writing.