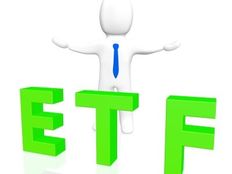 Last week, First Trust issued a new convertible securities ETF, and Invesco PowerShares issued two low-beta multi-factor selection methodology ETFs. Below is a closer look at these.
The First and Only Active Convertible Securities ETF
As the name suggests, First Trust SSI Strategic Convertible Securities ETF (FCVT) primarily holds convertible securities. This is the first ETF on the market to offer exposure to actively managed convertible securities. At least 80% of the holdings are U.S. and non-U.S. convertible debt and preferred stocks. The fund can hold securities in other currencies, not just in U.S. dollars. These securities combine investment characteristics of debt and common stocks. The debt or preferred shares can be converted to cash or to common stocks and equity securities of the same or different issuer. If you believe convertible securities to be inefficient, this is a great way to gain exposure.
FCVT began trading on November 3, 2015. It has a high expense ratio of 0.95% because of the fund being actively managed.
---
Content continues below advertisement
Top 5 holdings:
Allergan Plc, Series A, 5.50%, due 03/01/2018: 3.75%

HOLOGIC

INC

Variable rate, due 12/15/2043: 2.56%
Wells Fargo & Company, Series L, 7.50%: 2.49%

TESLA

MOTORS

INC

0.25%, due 03/01/2019: 2.43%

PRICELINE

GROUP

INC

/

THE

0.35%, due 06/15/2020: 2.42%
Two New Smart-Beta PowerShares ETFs
Invesco just launched a passive smart-beta ETF, the PowerShares Russell 1000 Low Beta Equal Weight Portfolio (USLB), which tracks the performance of the Russell 1000 Low Beta Equal Weight Index. The index tracks U.S. securities in the Russell 1000 index that have low betas, which means they are less sensitive to general market movements. The ETF and the index are equally weighted.
Both USLB and the index are reconstructed and rebalanced twice a year. The ETF was launched on November 5, with an expense ratio of 0.35%.
USLB Top 5 Sectors:
Financials: 27.70%
Health Care: 13.58%
Industrials: 12.20%
Utilities: 10.60%
Consumer Discretionary: 9.84%
Another Invesco smart-beta ETF that was launched on November 5 is the PowerShares FTSE International Low Beta Equal Weight Portfolio (IDLB). This ETF tracks the performance of the FTSE Developed ex US Low Beta Equal Weight Index. The index selects equities from international markets with low betas relative to the underlying country. It excludes companies with negative earnings in the last 12 months, and is an equally weighted index. IDLB has an expense ratio of 0.45%.
IDLB Top 5 Sectors:
Industrials: 20.22%
Financials: 20.08%
Consumer Discretionary: 15.27%
Consumer Staples: 10.33%
Materials: 9.52%
Image courtesy of nonicknamephoto at FreeDigitalPhotos.net