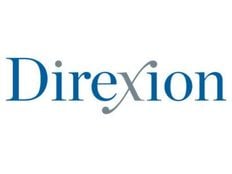 What a difference a year and shift in leadership makes. If we travel back in time, just a few short months, some issuers in the exchange-traded fund (ETF) world were staring down the barrel of a gun.
Holding that gun was the Securities and Exchange Commission (SEC). As the primary enforcement body designed to protect investors from fraud and other unscrupulous acts, the SEC had turned its attention to "financial weapons of mass destruction."
And no we aren't talking about CDOs, CLOS and the rest of the alphabet soup that caused the Great Recession. We're talking about ETFs, explicitly leveraged ETFs.
---
Content continues below advertisement
Bring on the Leverage
The SEC worried that these products were being used by regular Joes in the wrong way or being bought without really knowing what they are. As a result, rules and regulations were being drafted to help curb the usage of these things and even force some funds to reduce their exposure. Seeing the writing on the wall, leveraged fund issuers such as Direxion and Proshares started to unveil 1.5x or 2x products in an attempt to get ahead of any pending legislation.
And then Donald Trump was elected.
With Trump's laissez-faire attitude towards business, the SEC has taken a different stance toward ETFs and the use of leverage. In fact, they already approved the addition of 4x funds as well as several other asset classes that have been waiting in the wings. With that in mind, leveraged and geared ETF providers have done an about face and returned back to doing what they normally do.
This brings us to Direxion's latest round of five leveraged ETFs.
For a full list of all of Direxion's ETFs, check out its issuer page here.
Direxion's Trump-Focused Launch
In an homage to the Commander in Chief and the ability to once again bring heavy duty ETFs to the market, Direxion unveiled a suite of five new ETFs with 300% leverage designed to make the best of Trump's days as president. The Direxion Daily Aerospace & Defense Bull 3X Shares (DFEN A-), Direxion Daily Transportation Bull 3X Shares (TPOR B-), Direxion Daily Utilities Bull 3X Shares (UTSL A-) and Direxion Daily Industrials Bull 3X Shares (DUSL B+) all tap into sectors of the market that are seen as being big winners from Trump's plans.
For example, defense stocks have surged on his enhanced military budget and recent conflicts in the Middle East, while industrial manufacturers have gained on his plan to boost American output via tax breaks and stimulus. Overall, these four sectors are seen by analysts as being the brightest over the next few years as the administration shapes its policies.
With Trump's SEC now providing more "oomph," these four ETFs will allow investors to capture even more upside from these sectors and their trends over the next four years.
The odd man out could be Direxion's fifth launch in the series: the Direxion Daily MSCI Mexico Bull 3X Shares (MEXX C+).
Mexico has been targeted by Trump throughout the campaign trail and during his first 100 days in office. And Mexican stocks have suffered during that time. But MEXX isn't an inverse fund. Since rhetoric about the wall and NAFTA has died down, Mexican stocks have surged in price as investors have realized that Mexico-U.S. relations are important, but that Mexico-world relations are even more so. And since leveraged ETFs are supposed to be trading vehicles, MEXX can provide an easy way to capture further gains on any positive news from the nation.
For a list of all new ETF launches, take a look at our ETF Launch Center.
The Bottom Line
All in all, Direxion's new suite of leveraged ETFs can give traders an advantage over the next four years – if Trump is able to do what he says. What's funny is Trump – through his changes at the SEC – is the one who has provided them the advantage in the first place. Expenses for the ETFs run at 1.09% annually, except for UTSL, which only costs 1.02%, or $102 per $10,000 invested.
Sign up for ETFdb.com Pro and gain access to more than 50 all-ETF model portfolios, each of which is backed by a unique investment thesis.