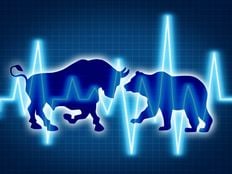 To help investors keep up with the markets, we present our ETF Scorecard. The Scorecard takes a step back and looks at how various asset classes across the globe are performing. The weekly performance is from last Friday's open to this week's Thursday close.
A Brexit withdrawal treaty is much more likely to be achieved after Germany dropped its demand to have a future trade deal in place before the March 29 deadline. This means that chief aspects of the post-Brexit relationship between Britain and Europe will be negotiated later, during the two-year transition period.
Emerging markets have moved into bear market territory this week, raising the prospects of contagion into developed markets.
European inflation dropped to 2% in August from 2.1% in the prior month, hitting the European Central Bank's target. But the

ECB

is not in a hurry to tighten monetary policy as core inflation hovers around 1%. The rise in inflation is largely due to higher energy prices, a temporary effect.
British manufacturing

PMI

declined to 52.8 in August from 53.8 as fears of a no-Brexit deal has weighed on sentiment. The index reached a two-year low, with such levels not seen since the Brexit referendum vote.
Meanwhile, British services

PMI

improved to 54.3 in August from 53.5. Analysts had expected a figure of 53.9.
In the U.S., ISM's manufacturing sentiment hit 61.6, a level not seen since March 2011, in a sign that the U.S. economy is firing on all cylinders. Analysts had forecasted a rise of 57.6.
U.S. non-manufacturing

PMI

surged to 58.5 from 55.7, but the index is still lower compared to July.
ADP

forecasted the U.S. economy added 163,000 jobs in August, down from a revised 217,000 in July and lower compared with 195,000 forecasted by analysts.
Crude oil inventories continued their drop this week, the third in a row. U.S. stockpiles dropped 4.3 million.
Risk Appetite Review
Low volatility assets (

SPLV

) were in vogue, rising 1.13%.
The broad market (

SPY

) declined 0.58%.
Sign up for ETFdb.com Pro and get access to real-time ratings on over 1,900 U.S.-listed ETFs.
---
Content continues below advertisement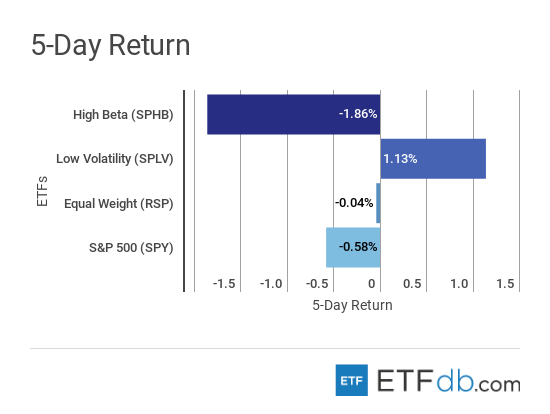 Major Index Review
Major indexes were all down with one exception.
Unsurprisingly, emerging markets (

EEM

) were hit the most, shedding 2.63% of their value in the past five days. A strong dollar combined with rising U.S. interest rates and American protectionism has deteriorated emerging markets' prospects. Emerging markets are also the worst performers for the rolling month, down 5.9%.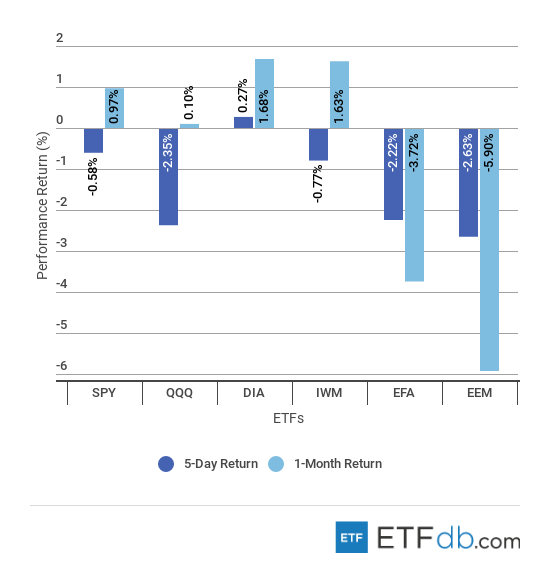 Sectors Review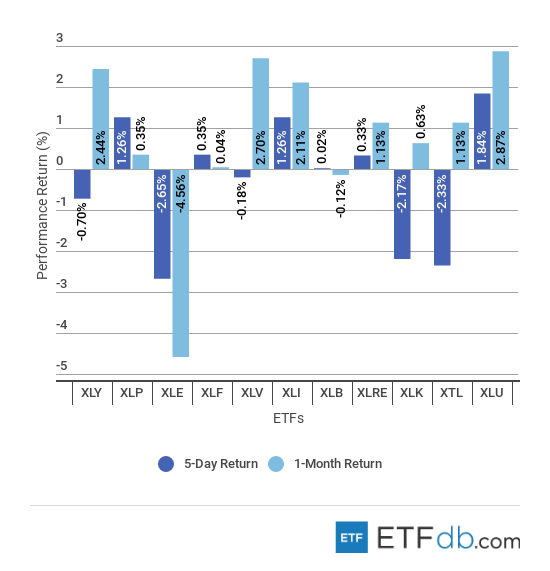 Foreign Equity Review
Foreign markets are almost all down.
Germany (

EWG

) is decidedly the worst performer for the week, down 3.32%, amid a selloff in most foreign markets.
India (

EPI

) is the best monthly performer, dropping just 2.42%.
To find out more about ETFs exposed to particular countries, use our

ETF

Country Exposure tool. Select a particular country from a world map and get a list of all ETFs tracking your pick.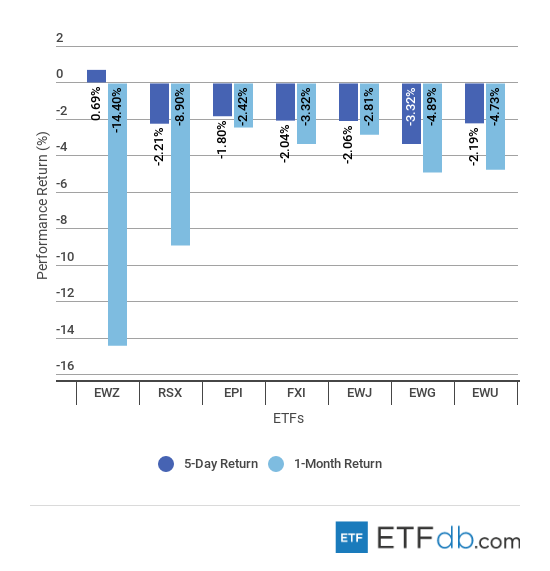 Commodities Review
Commodities were mostly in the red.
The agricultural fund (

DBA

) acted as a safe haven in a deep selloff, rising 0.65% for the week.
Natural gas (

UNG

), meanwhile, is down 4.80% despite a U.S. inventory report that was in line with expectations.
Silver (

SLV

) remains the worst monthly performer, declining as much as 8.21%.
Thanks to strong gains in previous weeks, crude oil (

USO

) posted the strongest performance for the rolling month, still dropping 0.90%.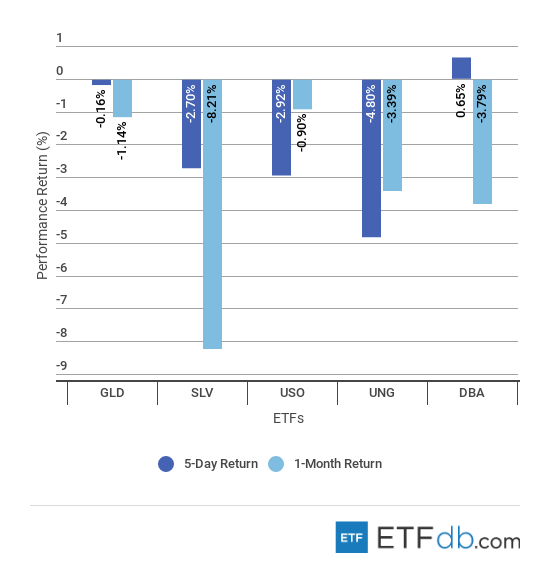 Currency Review
Currencies were all down, except the U.S. dollar.
The U.S. dollar (

UUP

) has advanced 0.20% for the week, extending monthly gains to 0.24%. A strong U.S. economy has increased bets that the Federal Reserve will hike interest rates at a faster pace than previously expected.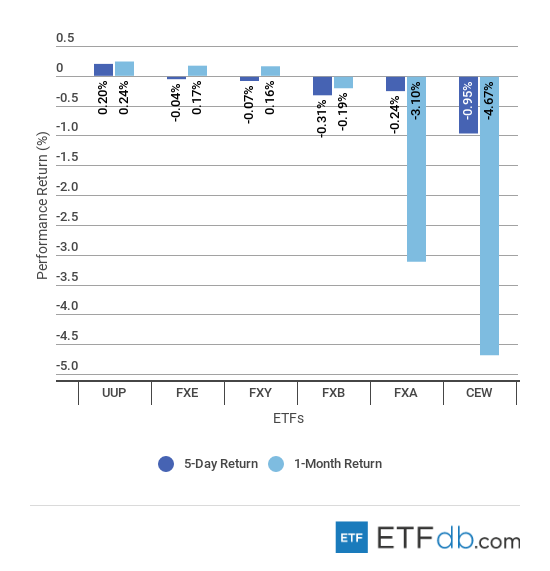 For more ETF analysis, make sure to sign up for our free ETF newsletter.
Disclosure: No positions at time of writing.