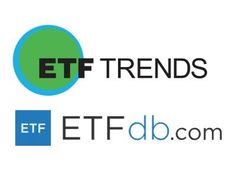 Today, Mitre Media announced that we merged our ETF Database asset with ETF Trends, creating the largest ETF-centric, data driven platform built to empower and educate the modern financial advisor.
Both ETFtrends.com and ETFdb.com will both remain as stand-alone independent digital properties, but together the partnership will allow us to collaborate on all initiatives across both brands including native content channels, webcasts, video, data, and social media. Mitre Media will retain a large ownership position in both brands as part of the partnership.
Our new partner, Tom Lydon, a luminary in the world of ETFs, described the deal as such:
"The synergies between ETF Trends and ETF Database will provide our financial advisor audience more data, research, tools and education on ETFs than ever before,".
We couldn't agree more. Together we'll be able to augment both platforms via integration of tools, content, data, channels, webcasts and much more, ultimately aiding every step of the advisor's path to purchase journey.
It's a big step for ETF Database, which was founded in 2009 when ETF assets were only $777B, compared to $3.5T as of today. Over the past 10 year period the brand has experienced significant growth and this partnership will help fuel its growth over the next 10 years.
A newly created parent company called ETF Flows LLC will house the ETF Trends and ETF Database Brands.
Stay tuned for a number of details related to the integration of assets and how we'll position ourselves to lead in educating the modern, ETF-centric financial advisor.
You can see the press release here and the ETF Trends perspective or our merger here.
---
Content continues below advertisement