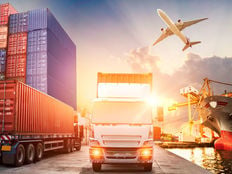 Transport equities have rebounded of late as the asset category is trading at the lowest valuation in a long time. The advance earned transport stocks the first place in the list and were followed by bonds, which saw falling yields lately as risks to the global economy increased. Africa equities took the middle spot and were followed by the European shared currency, which was hit by a strong dollar and a dovish European Central Bank. Silver closes the list.
Check our previous trends edition at Trending: Palladium Shoots up on Supply Shortages and Strike Fears.
Transportation Equities
Transport equities have seen their viewership rise 158% in the past two weeks, as their rebound stirred investor interest. The leading ETF in the sector, iShares Transportation Average ETF (IYT A+), advanced more than 1% in the past 5 days, extending year-to-date gains to 14%. However, (IYT A+), which consist of stocks such as Norfolk Southern (NSC), FedEx (FDX) and Union Pacific (UNP), is trading at the lowest valuation in ten years, at 13 times this year's forecasted earnings.
The low historic valuation may signal investor pessimism about the future of the global economy. Transport stocks are the blood of trade and investors expecting falling orders indicates potential challenges ahead. An economic slowdown across the board combined with the delay of a trade deal between China and the U.S. and headwinds from Brexit has dampened investor sentiment. The poor valuation of transportation stocks may be an early signal.
U.S. President Donald Trump said he is "in no rush" to sign a trade deal with China. He reiterated that the White House demanded that China implement structural reforms, including how it treats U.S. intellectual property. He made clear that no deal is better than any deal and said he would prefer to conclude the final details with his counterpart Xi Jinping. The presidents were expected to meet at the end of March in Florida to finalize the deal but the sides are still negotiating.
Sign up for ETFdb.com Pro and get access to real-time ratings on over 1,900 U.S. listed ETFs.
---
Content continues below advertisement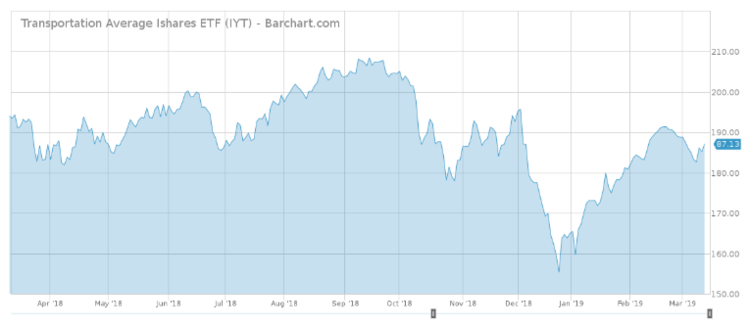 Bonds
Vanguard's bond ETFs have taken the second spot in the trends list this week, with a jump in viewership of 139%.
Bonds have taken the center stage of late as an economic slowdown in Europe and a dovish Federal Reserve in the U.S. have pushed yields down across the board. Ten-year U.S. Treasuries are hovering around one-year lows of 2.6%. The leg down occurred after the U.S. Federal Reserve backtracked on its commitment to raising interest rates this year, citing an uncertain macroeconomic environment and falling inflation levels. Treasuries hit their peak in November 2018 with the yield standing at 3.2%.
Vanguard Total Bond Market (BND A), which largely consists of U.S. Treasuries of different maturities, is up 0.6% over the past five days, extending year-to-date gains to 1.4%. Going forward, yields may change course, although with the U.S. economy in its tenth year of expansion and risks brewing in many parts of the market, crossing the 3% threshold again seems like a stretch for now.
Use our head to head comparison tool to compare two ETFs such as (IYT A+) and (BND A) on a variety of criteria such as performance, AUM, trading volume and expenses.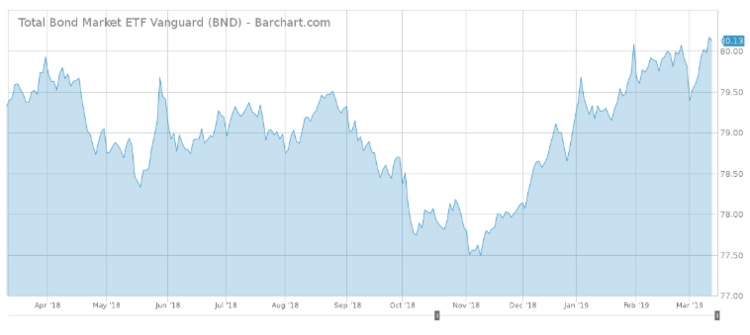 Africa
Emerging markets have all been benefitting from a dovish U.S. Federal Reserve, but not South Africa. The African continent saw its viewership rise 31% for the past week
The most developed African nation has seen a round of foreign outflows from its stock market, in part due to failing economic reforms at home, a stagnant economy and volatile rand. iShares MSCI South Africa (EZA B-), an ETF holding stocks such as internet giant Naspers (NPN) and Standard Bank Group ("SBK":https://etfdb.com/stock/SBK:JNB/), has declined nearly 4% over the past four weeks, bringing 12-month losses to 30%. This compares with a decline of 13.6% for iShares MSCI Emerging Markets (EEM A-) over the same one-year period.
So far this year, around $1.8 billion were withdrawn from the South African stock market by foreign investors, according to Bloomberg, compared with similar inflows in the entire of 2018. Before 2018, the South African stock market had experienced three consecutive years of total outflows, although none was as big as the one at the start of this year.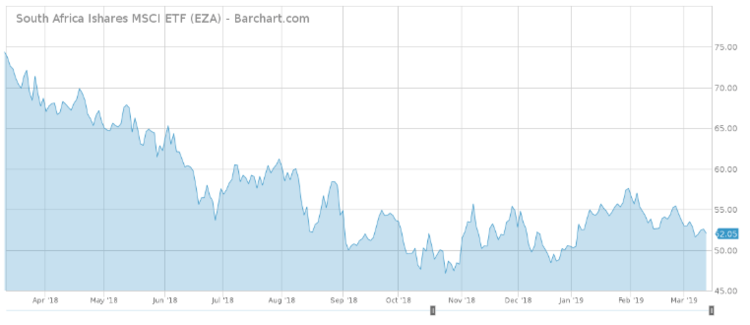 Euro
The European shared currency is trending fourth this week with an advance in viewership of 30%. Invesco CurrencyShares Euro Currency (FXE A) has largely moved sideways since the start of the year and is down a little over 1%. A dovish European Central Bank has depreciated the euro, although the intervention of other foreign central banks, including the U.S. Federal Reserve, has had the opposite impact.
To spur lending, the ECB announced its third lending package consisting of two-year loans to help European banks to roll over 720 billion euros in Targeted Long-Term Refinancing Operations (TLTROs). The central bank led by Mario Draghi has also cut its forecast for growth and inflation.
At the same time, the U.S. Federal Reserve also signaled a dovish stance, all but ruling out another rate hike this year.
For a deeper analysis on individual ETF investments such as (FXE A) or (EZA B-), use our ETF Analyzer Tool. You can select ETFs by Category or Type as well as add individual ticker symbols to compare performance, expenses, and dividend yield among other metrics.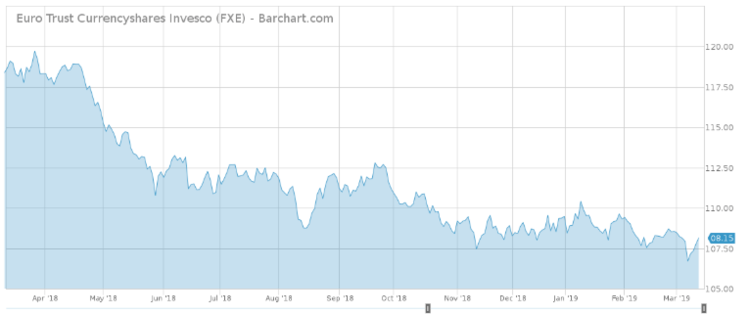 Silver
Silver has taken the last position in the trends list, with a tepid 15% advance in viewership. iShares Silver Trust (SLV B-), the main silver ETF, has largely moved sideways of late, as investors assessed the global economy's strength amid a slowdown in Europe, dovish central banks and trade woes.
(SLV B-) is up 0.62% since the start of the year but was up nearly 5% at $15 in mid-February. Silver has declined more than 7% over the past 12 months, as demand for safe-haven assets has been weak. Silver has underperformed its shinier counterpart, gold (GLD A-), since the start of the year.
For more ETF news and analysis, subscribe to our free newsletter.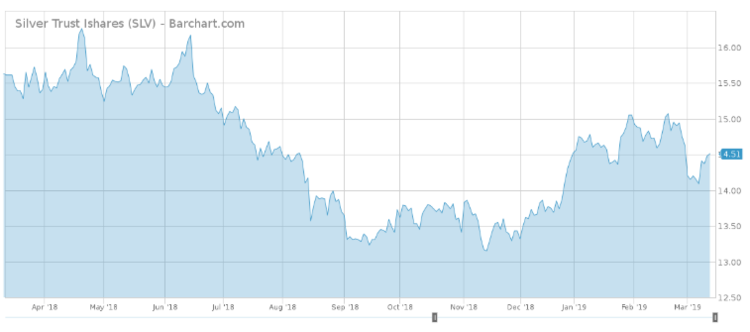 The Bottom Line
Transportation equities are trading at low historic valuations, potentially signaling challenging times ahead. Bond yields have declined dramatically in recent weeks as Federal Reserve revealed its dovish stance. South Africa has seen high outflows from its stock market, while the Euro suffered following the ECB's lending package to European banks. Finally, silver has moved sideways.
By analyzing how you, our valued readers, search our property each week, we hope to uncover important trends that will help you understand how the market is behaving so you can fine-tune your investment strategy. At the end of the week, we'll share these trends, giving you better insight into the relevant market events that will allow you to make more valuable decisions for your portfolio.