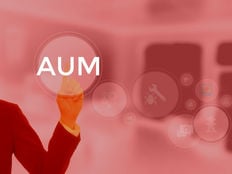 Pacer ETFs has hit $5 billion in assets under management (AUM) after adding another $1 billion in the past five months, the ETF issuer announced Monday.
Pacer has launched six new ETFs in 2019, including one fixed-income bond ETF, under its Trendpilot® ETF Series and Cash Cows Index® ETF Series to offer investors more options across its popular ETF strategies. The addition of these funds adheres to the firm's client-centric investment philosophy that meets the needs of investors in turbulent markets.
Sean O'Hara, President of Pacer ETF Distributors, said Pacer reached the $5 billion milestone in just four years due to its thoughtful approach to investing.
"We focus on innovative, disruptive and unique ETFs that are based in strategies that fulfill the needs of investors," O'Hara told ETF Database. "We are also blessed that FAs have been generous in allocating to our ETFs because they allow the FA to build portfolios that cater specifically to the needs of their clientele. We have great partners like S&P, Nasdaq, FTSE, US Bank, and CFRA."
O'Hara said Pacer have created several new ETFs with investors' needs top of mind to attain goals such as maintaining wealth and achieving higher returns over time.
"We are proud to see what we do resonate in the industry," he said.
The growth of Pacer's two flagship fund series does not overshadow the recent success of Pacer's Custom Series that launched three thematic REIT ETFs in 2018 that target thematic growth opportunities in the evolving market.
The two most popular funds in the family are the Pacer Benchmark Industrial Real Estate SCTR ETF (INDS B-), which aims to invest in the growing e-commerce market, and Pacer Benchmark Data & Infrastructure Real Estate SCTR ETF (SRVR C), which aims to invest in the future of 5G and the new technology revolution.
In 2019, SRVR and INDS have seen a 18x increase in combined AUM as of Sept. 30 to give a total of $144,847,050 AUM.
This article originally appeared on our sister site, ETF Trends.
---
Content continues below advertisement