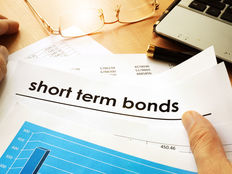 While it's still necessary to get core bond exposure if an investor's portfolio is heavily tilted towards equities, it's also important to keep duration in mind, especially if the investor's primary goal is income generation.
In times like now where yields are low, income can be hard to come by, but rather than looking for debt issues with the highest yield at the expense of longer duration, market experts are warning investors to keep their duration exposure short.
"If you're going to buy bonds and you need income, I would keep your duration, [your]maturities, short or very medium short," said Todd Morgan, chairman and CEO of Bel Air Investment Advisors. "I think it's too dangerous because rising interest rates — which, they could happen in the next couple years — could do a lot of damage to your portfolio if you start buying long-term bonds."
Morgan also suggests divvying up capital and sprinkling it over various markets in equities.
"I think you're better off diversifying in the stock market between all the different categories: large, small, some emerging markets," Morgan said. "We predominantly like the large cap(s) and we like the names that have a lot of growth to them, which you can hold long term and feel comfortable."
"There's a lot of cash on the sidelines which I think will be coming into the market continuously, and that's probably why this October, which is usually hurricane season, has done so well," Morgan added. "I do believe, by the way, stocks are under-owned by individuals, … and people are not going to feel that comfortable about reinvesting their money in the bond market and getting small returns."
---
Content continues below advertisement
An ETF an investor may want to consider for short-term exposure is the *Vanguard Short-Term Bond Index Fund ETF Shares (BSV A+)*. Too much exposure to bonds can open up investors to duration risk so a short-term bond funds like BSV is a prime option.
"So, this fund offers exposure to the short end of the investment-grade market, invest in bonds maturing between one to five years," said Bryan. "It owns both government as well as corporate bonds. Like the Vanguard Total Bond Market ETF, it is very conservative. Most of the portfolio is parked in AAA rated securities. But I think this is a particularly attractive option if you are looking at the yield curve and thinking that long-term bonds currently may not be offering very good compensation for their additional interest-rate risk. So, if that's a concern, or if you need money in a couple of years, this is a really good option to consider."
This article originally appeared on ETFTrends.com