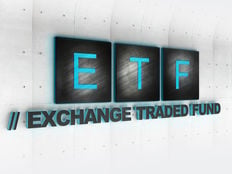 The SEC issued a notice of approval on Thursday for Fidelity, T. Rowe Price, Natixis' active equity ETF models that would not be required to disclose portfolio holdings on a daily basis.
The new type of ETF funds, which are often referred to as "semi-transparent" or "nontransparent ETFs", are an investment vehicle that allows active asset managers to capitalize on the benefits of the ETF structure, including more-liquid trading and tax advantages, while keeping their strategy hidden to protect shareholders.
"We have been working closely with the SEC throughout the process of seeking exemptive relief and will continue to do so," Greg Friedman, head of Fidelity ETF management and strategy, said in a statement to ETF Trends. "We are excited to receive notice of approval for our innovative strategy, which we believe is the best approach to active equity ETFs for our clients."
Tim Coyne, T. Rowe Price Head of Exchange-Traded Funds, said passively managed, index-based strategies have fueled the growth of ETFs thus far.
"But we believe that semi-transparent, actively managed ETFs from a trusted brand like T. Rowe Price have the potential to gain traction with investors and advisors who are already interested in active management but who might prefer the ETF structure," Coyne said. "We believe this is a significant milestone that will lead to opening a new avenue for our business."
T. Rowe Price Head of U.S. Intermediaries George Riedel said its semi-transparent, active ETFs will be a new way for investors to access our longstanding investment capabilities.
"As marketplace preferences evolve, we want to be able to deliver our investment capabilities in formats investors prefer, whether that is an open-end mutual fund, an ETF, or something else, like a separately managed account or a collective investment trust," he said.
Scott Livingston, Head of Global ETF Product at T. Rowe Price, said they were grateful to the SEC for their expertise and guidance as we worked collaboratively toward securing this preliminary exemptive relief for T. Rowe Price ETFs.
"It's important to meet investors where they are, and we believe that our ETFs will effectively complement our existing product structures," Livingstone said.
Until recently, transparency was the highest hurdle faced by most equity managers otherwise interested in capitalizing on investor interest in ETFs but they were concerned about the potential for front running. Some managers tackled the issue head on and created fully transparent, actively managed ETFs. Some bond strategies and MLPs enjoyed success, but many failed to gain traction in a market dominated by low cost index products.
Active managers who remained on the sidelines have now been given a boost by the recent Securities and Exchange Commission (SEC) approval of a new type of non-transparent actively-managed ETF that reduces the disclosure of portfolio holdings from a daily to a quarterly event. Precidian Investments was recently granted approval to license its ActiveShares actively-managed, non-transparent ETF structures.
NYSE: The ETF industry is poised for an exciting year in 2020
Douglas Yones, Head of Exchange Traded Products at NYSE, said the ETF industry is poised for an exciting year in 2020.
He said he was thrilled the SEC issued the public notice Thursday regarding its 1940 Act joint application with Natixis Investment Managers for non-transparent, actively managed ETFs utilizing the NYSE Proxy Portfolio Methodology.
"With this development, we expect to receive approval as early as mid-December, which puts us on track to begin listing next year (subject to the SEC's approval of Exchange listing rules)," Yones said.
Yones said this was a significant step forward for the industry.
"Interest and excitement around non-transparent, actively managed funds is at an all-time high following the approval of the Precidian ActiveShares® methodology," Yones said. "The NYSE has been working with the SEC to bring these products to market for nearly two decades, so it is encouraging to see this new chapter unfold as we head into 2020."
Yones said NYSE is already working closely with the issuer community to help prepare for listings and have engaged Axioma to operate the best-in-class tool for optimizing proxy portfolio creation.
Yones said he was also pleased to see notices published for solutions from T. Rowe Price, Fidelity and Blue Tractor.
"As the home of ETFs, we look forward to supporting new products and future listings," he said.
---
Content continues below advertisement
Blue Tractor's Approach to the ETF Wrapper
Unlike the ETF models approved for Fidelity, T. Rowe Price and Natixis, Blue Tractor's new wrapper approved by the SEC is not a non-transparent or semi-transparent structure.
Rather, its basket holds 100% of the actual portfolio names and there's at least 90% asset value overlap (compared to 100% overlap with a pro rata slice) between the basket and the undisclosed actual portfolio, said Simon Goulet, Co-Founder of Blue Tractor.
"So by anyone's definition its a highly transparent ETF," Goulet said. "The key to protecting the manager's alpha however is that the securities' basket % weightings always differ than the actual portfolio weightings. So for example, if AAPL was at a 2% position on day T in the ETF portfolio it could be at 1.8% in the basket in Day T+1 and 2.2% on Day T+2. Every day the basket weightings randomly change, sowing uncertainty with predators."
Broadridge: Advisors Find Nontransparent ETFs Appealing
A vast majority of financial advisors find the concept of actively managed, nontransparent ETFs appealing, according to new data released by Broadridge Financial Solutions in July.
The survey revealed that financial advisors are ready to allocate assets to active nontransparent ETFs, with more than 4 in 5 advisors (83%) currently hoping their favorite active mutual funds become available in a nontransparent ETF structure. These solutions have been referred to within the industry in a variety of additional ways, including: active ETFs, opaque ETFs, nontransparent ETFs and semi-transparent ETFs.
Advisors currently have a low level of awareness of ActiveShares but find the concept and definition of active nontransparent ETFs appealing. Only 4% of advisors report being "very familiar" with ActiveShares, while 37% are entirely not aware and another 37% have heard of the name but know nothing about the technology. Nevertheless, when presented with the concept of active nontransparent ETFs, 85% of advisors stated that they were interested in the concept.
"There is a clear awareness and learning curve among financial advisors given how recently the SEC has approved active nontransparent ETF technology," said Matthew Schiffman, principal for Distribution Insight, Broadridge Financial Solutions. "What is interesting is the level of comfort advisors already have with the concept of active, opaque ETFs – and how quickly they would plan to allocate assets to these products."
The adoption timeline for nontransparent ETFs among financial advisors generally correlates with their current awareness levels, with 22% of advisors stating they would use such products within 12 months and an additional 64% stating they would do so after 12 months of introduction to the market. Key influences on an advisor's confidence in using this type of solution include product performance record (69%), good liquidity/daily trading volume (68%) and asset manager brand strength (55%). Advisors' top concern is that active nontransparent ETFs are too new and untested in the market. To download a summary of the survey results, click here.
This article was originally published on ETF Trends.