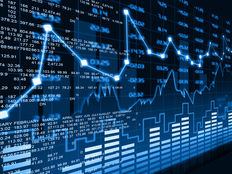 The unprecedented uncertainty due to the pandemic followed by the equally surprising rebound this year has made it very challenging for even the most seasoned investor to take advantage of the old Wall Street adage "buy when others are fearful."
Today's volatile environment has opened the doors for structured outcome ETFs which offer investors a way to participate in the market without fully exposing themselves to the inherent downside risks. However, a major drawback is that these strategies limit the upside potential and could leave investors in the dust when the next bull market emerges.
Enter Structured Outcome 2.0. TrueMark Investments, a provider of actively-managed ETFs, is launching the TrueShares Structured Outcome July ETF (JULZ) today, which the firm believes is the first ETF of its kind to offer a built-in downside buffer with uncapped upside participation.
This ETF is sub-advised by SpiderRock Advisors, a Chicago-based asset management firm specializing in option overlay strategies. The fund seeks to provide investors with structured outcome exposure to the S&P 500 Price Index, and TrueMark believes it is the first ETF of its kind to offer a built-in downside buffer with uncapped upside participation.1
JULZ's structure allows for the potential of an asymmetric return profile. The fund seeks to provide investors with returns (before fees and expenses) that track the S&P 500 Price Index, while seeking to provide a buffer of 8-12% on that index's losses over the fund's one-year investment period. In practice, the fund adviser will target the buffer at 10% of index declines over the investment period following the first day of trading while also allowing for uncapped upside participation. JULZ's expense ratio is 0.79%.
Michael Loukas, CEO at TrueMark Investments, told ETF Trends that they think the market for Structured Outcome/Defined Outcome products will be growing exponentially in the coming years.
"A variety of issuers and different variations on the theme will allow the approach to be utilized alongside, or in place of, traditional S&P exposure (or other indices), structured notes, indexed annuities etc.," Loukas said. "As advisors become more and more adept at deploying these ETFs, they will appeal to the portfolio needs of a wide cross section of investors."
Loukas said they utilize a slightly different approach than some of our peers in the space.
"Rather than placing a 'hard cap' on the upside participation in the underlying index, we choose to pursue an "uncapped" approach that allows for a percentage of upside participation without a limit," he said. "With regard to downside mitigation, we target a more traditional 10% downside buffer. We feel this approach not only helps an investor create some downside protection, but also preserves the long-term compounding effect of market returns. As we know, returns are not sequential, and missing those outsized upside years can potentially create significant drag on long-term returns."
He said overall they feel that market volatility will remain for some time.
"A structured outcome approach gives an investor more predictability to their equity investments, it can help manage portfolio volatility and it can also serve as a tactical investment," he said. "The versatility of the concept is what makes it so interesting to such a deep audience of advisors and investors. We feel that our particular 'uncapped' approach is versatile in a way that is slightly differentiated than other formats. We feel that all of the structured outcome or defined outcome approaches have merit, it all depends upon the specific needs of each portfolio and/or investor.
JULZ is just the first of twelve monthly series in the True-Shares Structured Outcome ETF suite. Each fund will roll over at the end of a year-long term, at which point the downside buffer and upside participation reset based on current pricing for the options used by the strategy for each respective ETF.
"At a time of heightened market uncertainty, when the potential benefits of structured outcomes are more obvious, we are thrilled to be partnering with TrueMark Investments as they bring their new line-up of ETFs to the market," said Eric Metz, fund portfolio manager and Chief Investment Officer at SpiderRock Advisors. "We believe the ability to create an attractive risk-reward investment profile in a daily-traded, cost-effective vehicle should put these ETFs squarely at the forefront for investors looking to gain prudent large-cap, U.S. equity exposure."
Please note that the Funds have characteristics unlike many other traditional investment products and may not be suitable for all investors.
1 Due to the cost of the options used by the Fund, the correlation of the Fund's performance to that of the S&P 500 Price Index will be less than if the Fund invested directly in the S&P 500 Price Index without using options, and could be substantially less.
---
Content continues below advertisement