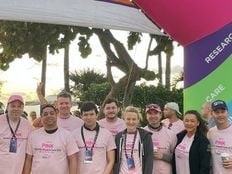 Monday began with Surfrider's beach clean-up, and Exchange kicked off Tuesday with a well-attended More Than Pink walk in support of the Susan G. Komen Foundation's fight against breast cancer. Komen, as an organization, has a storied history of addressing breast cancer on multiple fronts, including research, community health, global outreach, and public policy initiatives, which has made it a leader in the struggle against a disease that impacts far too many people.
"It's a cause we have a lot of personal reasons to be involved in," Simplify's CEO Paul Kim said, continuing, "We were excited to launch the (PINK ) about a year ago, and we've been able to donate a significant amount of money, and we want to keep donating every year until we beat cancer."
At the time of the walk, $9,000 had been raised to fight breast cancer, impacting 1 in 8 people directly and touching countless more lives. According to Komen's website, in 2023, it's estimated that in the U.S., there will be 297,790 new cases of invasive breast cancer diagnosed in women, and 2,800 in men, with over 43,000 expected deaths.
Ben Johnson, Morningstar's head of client solutions, shared, "Personally, I've got family that are breast cancer survivors. I have friends that are breast cancer survivors. We've got our dear colleague, Jackie Beard, who lost her fight with breast cancer. So, I think, personally, I'm here to honor Jackie's memory." He added, "It's a cause that has touched a lot of lives."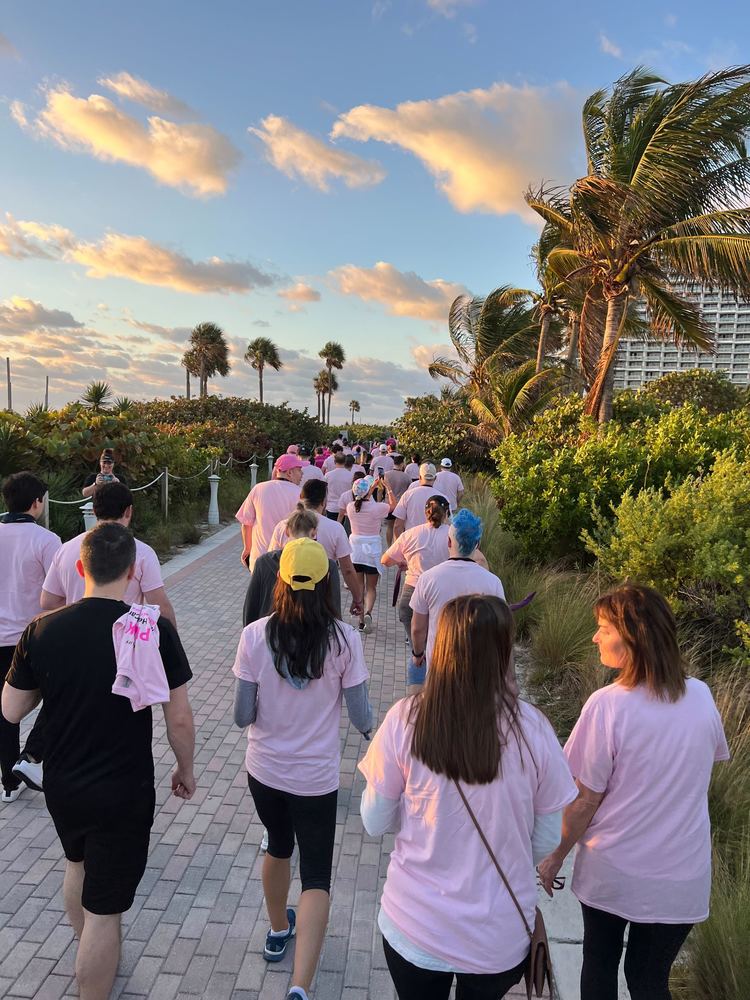 ---
Content continues below advertisement
VettaFi editor-in-chief Lara Crigger said, "I'm blown away by how many people woke up early on Tuesday at a conference." She added, "That just speaks to their dedication, the goodness of this cause. I'm proud that this conference put on has such an emphasis on giving back to the community and doing something good in the world."
Crigger's colleague Stacey Morris was similarly impressed with the turnout, adding, "I don't think I've been to a financial conference with something like this."
The boardwalk event drew cheers and support from onlookers.
For more news, information, and analysis visit VettaFi | ETF Trends.