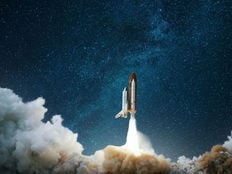 Global X has launched two active emerging market ETFs.
The two new funds provide focused exposure to Brazil and India, two of the largest emerging markets. The Global X Brazil Active ETF and the Global X India Active ETF are the U.S. market's first active single-country ETFs providing exposure to Brazil and India, respectively, according to ETF Database.
"Active ETFs have been gaining traction with advisors in 2023," Todd Rosenbluth, head of research at VettaFi, said. "These two funds bring stock selection overseas to faster growing emerging markets but where company fundamentals can matter a lot."
BRAZ and NDIA were listed on the NYSE Arca on August 18. Each fund launched with $2.5 million in assets and charges 75 basis points.
According to a statement from Global X, Brazil is an attractive investment opportunity as it has a skilled workforce, abundant natural resources, and a quickly growing consumer market. Brazil is an attractive cyclical opportunity following its pivot from its central bank and a new fiscal reform package from the government, according to the statement.
Favorable structural reforms, strong government spending, and attractive labor costs have supported growth in India. "With attractive demographics, a strong education system, and a democratic governance system, we believe India represents one of the top structural opportunities in the world," the statement said.
According to the firm, active emerging market ETFs may offer more diversification than passive strategies. Passive ETFs tend to be more concentrated, overweighting larger state-owned enterprises at the expense of smaller, innovative companies.
For more news, information, and analysis, visit VettaFi | ETF Trends.
---
Content continues below advertisement