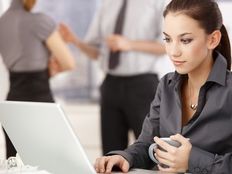 Every week, we bring you the best and most succinct curation of must-read articles to help you grow your investment advisory practice. More than a dozen hours of weekly reading by industry veteran Kristan Wojnar boils down to these three non-negotiables for your reading list. Want to grow your practice? Bookmark our practice management center and make these pieces a weekly staple.
We're looking at three excellent pieces this week around the ever important themes of marketing and referral strategies. Our first piece highlights three things to keep in mind when crafting an effective response when a prospect asks you what you do. The author of the next piece suggests three "must-try" marketing strategies for advisors, including creating videos. Our final piece this week suggests your value proposition is essential to confront affluent prospects who choose robo-advisors. You don't want to miss these!
Do you have an effective response when prospects ask you what you do? Take a look at this quick video to help you craft your elevator pitch.
This is an excellent read on three marketing strategies you should consider: creating videos, hosting client events and blogging.
Are you losing prospects who choose robo-advisors? This author suggests your value proposition is imperative to compete.
Happy reading, and talk to you next week when we'll bring more of the best tools and tactics to outperform your peers and grow your business.
---
Content continues below advertisement