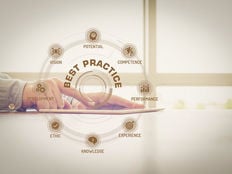 Every week, we bring you the best and most succinct curation of must-read articles to help you grow your investment advisory practice. More than a dozen hours of weekly reading by industry veteran Kristan Wojnar boils down to these three non-negotiables for your reading list. Want to grow your practice? Bookmark our Practice Management center and make these pieces a weekly staple.
This week we are tackling the subjects of deepening your relationships with clients, how to use Facebook Business Manager and factors to help you in determining the level of service to provide your clients. First up, we look at a piece that helps you with asking questions to deepen your client relationships. Next, we look at a great read to help you with using Facebook Business Manager in your advisory business. Finally, we take a look at a piece that overviews factors you may want to take into account when servicing your clients.
Check out this piece for three kinds of questions that will help you deepen your relationships and build client loyalty.
Is Facebook Business Manager right for your advisory firm? This piece highlights the pros and cons of using Facebook Business Manager for your practice.
This quick read looks at four ways to help you determine the level of service to provide to your clients.
Happy reading, and talk to you next week when we'll bring more of the best tools and tactics to outperform your peers and grow your business.
---
Content continues below advertisement