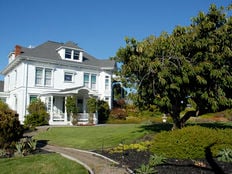 Once considered a vital "return enhancer" in almost every portfolio, real estate as an asset class fell out of favor with investors following its spectacular collapse during (and role in causing) the most recent global economic downturn.
Real estate was historically embraced because of its potential for delivering excess returns in bull markets and low correlation with traditional stock and bond investments.
Despite its fall from grace, real estate began to creep back into portfolios, as investors regained their appetite for risky assets (we include a small allocation to real estate in several of our All-ETF Model Portfolios). For investors looking to make a play on real estate using ETFs, there are several options offering different levels of risk, current income, and exposure to sectors of the market.
Overview Of Real Estate ETFs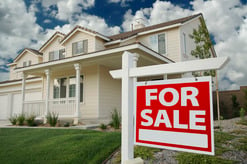 Real estate ETFs generally invest in real estate investment trusts ("REITs"), a tax designation for companies investing in real estate that may provide desirable tax benefits. REITs must distribute at least 90% of their income to investors, and offer an efficient way for investors to gain indirect exposure to the real estate market (as opposed to direct exposure gained through ownership of a residential property).
Residential property ownership immediately comes to mind when most investors think of real estate investing. However, residential real estate makes up only a small component of most REITs, with the majority of holdings composed of commercial and industrial properties. As such, while releases of statistical bulletins tracking home resales and median prices are of great interest to most homeowners, they ultimately have little impact on prices of commercial real estate (and therefore real estate ETF prices).
Types of real estate generally owned by ETFs include:
Apartments
Health Care Facilities (e.g., hospitals)
Shopping and Strip Malls
Office Space (including mixed industrial/office)
Storage Facilities
Hotels
Manufactured Homes
Factory Outlets
Commercial real estate values depend on a number of factors, including prevailing rent rates. During economic booms, many companies are looking to expand their operations, and office space can become a hot commodity. But during downturns, spikes in unemployment can quickly erode demand. Other factors impacting real estate prices include availability of financing and construction activity, both of which can spur or hinder creation of new property.
---
Content continues below advertisement
Popular Real Estate ETFs
The most popular real estate ETFs tend to be diversified funds splitting exposure between commercial, industrial, and residential properties. Several of these funds are profiled below (see a complete list of domestic real estate ETFs here):
Sector Specific Options
In addition to the broad-based ETFs outlined above, there are several more targeted real estate funds, including:
Global Real Estate ETFs
For investors looking to increase their exposure to real estate but want to expand beyond the U.S. commercial real estate market, there are a number of global real estate ETFs, including country-specific funds and diversified global funds (see a complete list of global real estate ETFs):
SPDR

DJ Wilshire Intl Real Estate (

RWX

): This

ETF

offers exposure to real estate in more than 18 different countries, including both developed and emerging markets.
Global ex-U.S. Real Estate Index Fund (

VNQI

):

VNQI

invests in REITs from over 30 developed and emerging countries. Its portfolio consists of over 630 individual holdings.

SPDR

DJ Wilshire Global Real Estate

ETF

(

RWO

): This

ETF

invests in over 225 individual holdings, but unlike

RWX

and

VNQI

, it does still invest in U.S. REITs, which make up a significant portion of the portfolio.
The Bottom Line
Thanks to the evolution of the ETF industry, there are multiple options for investors looking to tap into the real estate market. Whether you are looking for a diversified fund, global options, or even a sector-specific play, ETFs offer cheap and efficient exposure to this asset class. As always, be sure to look closely under the hood of these products to determine whether or not their objective fits your unique risk/return profile.
Follow us on Twitter @ETFdb.
Disclosure: No positions at time of writing.