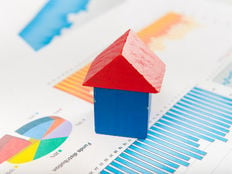 Real estate ETFs allow investors to invest in real estate without ever having to buy physical property. Through a real estate ETF, you can invest in real estate investment trusts, residential and industrial developments, and office buildings in the U.S. and abroad. In this section, we provide our best writing related to investing in real estate ETFs of all kinds.
Real Estate ETFs
2016-12-22
The real estate industry received a boost in August 2016 when the S&P Dow Jones and MSCI...
Real Estate ETFs
2016-11-15
Many investors have turned to exchange-traded funds (ETFs) to generate income with bond yields...
Real Estate ETFs
2015-04-24
When building a diversified buy-and-hold portfolio, many investors utilize a well-balanced...
Real Estate ETFs
2015-04-24
Once considered a vital "return enhancer" in almost every portfolio, real estate as an asset...