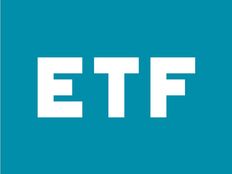 Since its founding in 2009, when ETF assets were a mere $777B industry (compared to more than $5T in January 2021), ETF Database has established itself as the Original and Comprehensive ETF Database. Through 12 years of growth in the brand, ETF Database has become the world's largest independent, ETF-centric digital assets for modern financial advisors, financial professionals, and sophisticated individuals.
Our team at ETF Database is committed to making our website the premier source of information on ETF investing with the world's highest quality ETF tools, content, and resources.
ETF Database is devoted to giving our audience information that is truthful, unbiased, and authoritative. Our objectives are threefold:
We aim to provide daily coverage of the

ETF

industry that goes 'beyond the headlines'.
Educate the financial community on the benefits, drawbacks, complexities, and other issues associated with

ETF

investing.
To provide financial advisors and individual investors with the resources they need to make intelligent and informed

ETF

investments.
Breaking News related to ETF Database (as of February 9th, 2019 — two days before the annual Inside ETFs gathering in Florida), ETF Database announced a merger with ETF Trends.
---
Content continues below advertisement
Expert Opinions About ETF Database's Authority

" It's good to know where to research online for ETFs; Two of the best spots are XTF and ETF Database (ETFdb.com).
ETF Database (ETFdb.com) is a web-based research and analysis firm that offers data and educational pieces for individual investors, advisors, and institutional investors. "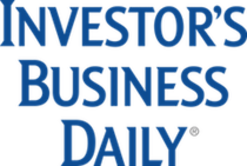 " ETF Database (ETFdb.com) has been recognized by Investors Business Daily as one of THE go-to websites that financial advisors use for ETF Research.
ETFdb.com is one of the most touted independent resources for ETFs among advisors IBD interviewed. "
" Best website for screening ETFs – ETF Database (ETFdb.com):
Free resources on this site include screening tools to sort through ETFs by asset class, region, expenses and other specific requirements. "
Our Team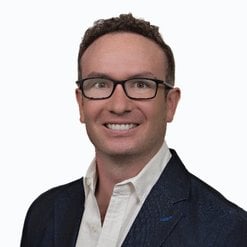 Tom Hendrickson
Co-Founder, President
Tom Hendrickson is the Co-Founder and President of ETF Flows LLC, the parent company and owner of ETF Trends and ETF Database. Tom is also the Executive Chairman of Mitre Media, a holding company for premium financial brands like MutualFunds.com, Dividend.com and MunicipalBonds.com. Tom is a graduate of the University of Alberta and an online financial media veteran. Before founding Mitre Media in 2012, Tom was President and partner of Investopedia, prior to its successful exit to Forbes Media.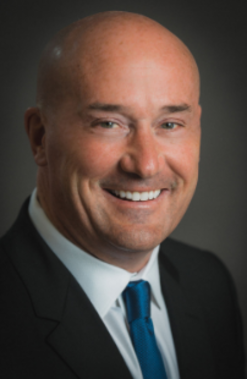 Tom Lydon
Co-Founder, CEO
Tom Lydon is the Co-Founder and CEO of ETF Flows LLC, the parent company and owner of ETF Trends and ETF Database. Tom is also the President of Global Trends Investments, a full service money management firm. With more than 25 years of experience in asset management, Tom began his career with Fidelity Investments Institutional Division prior to launching Global Trends Investments and ETF Trends.
Tom is a contributor to major print, radio, and television media including Forbes, The Wall Street Journal, Investor's Business Daily, Barron's, MarketWatch, and Investment News. As the author of iMoney and The ETF Trend Following Playbook, Lydon is a highly sought-after speaker. He has been a high-profile presenter at the largest industry trade shows and investment conferences in the U.S. and abroad.
Our Mission
Empowering the ETF-Centric Financial Advisor in education, research, and client relations.
Our Products
Our ETFdb Pro subscription includes access to dozens of ETF model portfolios, ETF guides, Realtime Ratings for all ETFs, the enhanced screener, and other tables with download capabilities. Our ETF newsletters are full of performance data, portfolio advice, and actionable investment ideas. By signing up for a Pro Membership or starting your 14-day FREE trial now you will receive:
Access to

ETF

Power Rankings: Compare ETFs based on fund flows, return,

AUM

,

ETF

expenses, and dividend yields
Our Top

ETF

Picks: Take Action with up-to-date insights and analysis on our

ETF

Picks of the month
Fund Flows: Analyze the net cash inflows and outflows in and out of all active US listed ETFs
The World's Most Complete and Authoritative ETF Data & Tools
ETF Database builds and provides many sophisticated tools to help users make ETF investing decisions. We equip financial and individual advisors financial with the ability to screen, compare, and analyze data in the ever-growing world of ETFs.
Visit our ETF Tools page for more information.
Our Content
ETFdb.com creates and delivers authoritative news, information, and analysis of ETFs. We provide the right content for our users to educate themselves on ETF theory and the trading strategies used by ETF investors.
Find consolidated ETF data for journal reporting on our ETF Data for Journalists page.
Our Physical Office Locations
Operational Office:
Suite 403 – 10158 103 St
Edmonton, AB T5J 0X6
Canada