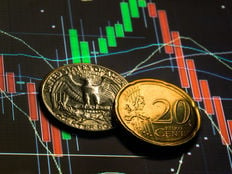 Currency ETFs are exchanged-traded products that track the performance of a single currency or a group of currencies against the U.S. dollar. In this section, we highlight our best content geared towards investors wishing to utilize currency ETFs.
Currency ETFs
2015-06-24
ETFs have opened up the doors to previously hard-to-reach corners of the market, including...
Currency ETFs
2015-05-20
As the number of currency ETFs available grows (along with retail involvement), there are a...
Currency ETFs
2015-04-24
ETFs have become popular in recent years as tools for establishing low cost and tax-efficient...
Currency ETFs
2015-04-24
When picking an ETF investment, many advisors don't give a whole lot of thought to currency...