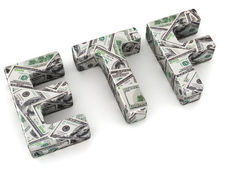 Exchange-traded funds are ubiquitous in the world of investing. ETFs are widely used by all types of investors, from individuals with relatively small accounts and simple strategies to sophisticated hedge funds managing billions.
So it may be hard to believe that the ETF industry is still relatively young; most ETFs have been around for only a handful of years, and it wasn't that long ago that assets were less than $500 billion. Below is a whirlwind history of the ETF industry, starting with the launch of the first exchange-traded product [try the free ETF screener].
January 1993: S&P 500 SPDR (SPY) Debuts
When the first ETF began trading, Bill Clinton was in the Oval Office, gas cost about a dollar per gallon, and the Red Sox were still a decade away from ending their World Series drought. (SPY A) launched with relatively little fanfare, but since its unveiling it has accumulated the largest assets under management out of all ETFs.
---
Content continues below advertisement
April 1995: Second ETF Debuts
Just as the second man to walk on the moon (Buzz Aldrin) is not nearly as well known as Neil Armstrong, the second ETF launched doesn't stick in the minds of many investors. In the spring of 1995, State Street rolled out its MidCap SPDR (MDY B), which seeks to replicate the performance of the S&P MidCap 400 Index. MDY remains quite popular; the fund has about $17 million in assets and an average daily volume of about 1.5 million shares (data as of 6/4/2015).
March 1996: iShares Debuts International ETFs
The first iShares ETFs to debut included a suite of international equity ETFs targeting Australia (EWA B+), Canada (EWC B+), Sweden (EWD B-), Hong Kong (EWH B+), Germany (EWG B), Italy (EWI B+), Japan (EWJ A), Belgium (EWK B), Switzerland (EWL B+), Malaysia (EWM B+), the Netherlands (EWN B), Austria (EWO B), Spain (EWP B+), France (EWQ B), Singapore (EWS B+), the United Kingdom (EWU A-), and Mexico (EWW A).
December 1998: Sector SPDRs Debut
Today there are ETFs that deliver access to extremely narrow sub-sectors of the U.S. economy including smart phones, platinum miners, and social media (SOCL C). The first step on the road to this level of sector granularity was taken in late 1998, when a lineup of products targeting the major sectors of the U.S. economy debuted. The Sector SPDRs are pretty straightforward, splitting up the S&P 500 by sector.
July 2002: Bond ETFs Debut
Bond ETFs are tremendously popular exchange-traded products that track various bonds. It may be hard to believe that these products were not released earlier, but they have become successful nonetheless. iShares launched its first four bond ETFs — (IEF B), (LQD A), (SHY A-), and (TLT B-) — in the summer of 2002.
November 2004: Gold SPDR (GLD) Launches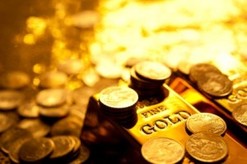 The first commodity ETF to debut was (GLD A-), which offers exposure to physical gold bullion. Now one of the most popular ETFs avaliable, GLD didn't begin trading for more than a decade after the first ETF hit the market. The second gold ETF, iShares (IAU A-), debuted only a few months later, in January 2005, and has been quite successful as well.
June 2006: ETNs Enter the Fray
In the middle of 2006, Barclays launched the first two exchange-traded notes: two products offering exposure to commodity futures contracts. The Dow Jones-UBS Commodity Index ETN (DJP A-) and the S&P GSCI Total Return Index ETN (GSP C+) both offer access to diversified baskets of commodity futures contracts, though the mix between the two varies quite a bit.
November 2009: Schwab Debuts Commission Free ETFs
Charles Schwab was a latecomer to the ETF game, but made a splash with the debut of four funds that could be traded commission free within Schwab accounts. In the months that followed, other brokerages quickly followed suit: Fidelity, TD Ameritrade, Vanguard, and E*TRADE all now offer commission free ETF trading.
December 2010: ETF Assets Hit $1 Trillion Mark
In late 2010, the ETF industry hit an inevitable milestone of $1 trillion. Thanks in large part to a stock market rally since bottoming out in early 2009, the ETF total surpassed $1 trillion and never looked back. As of December of 2014, the total net assets of ETFs was almost $2 trillion, accounting for about 13% of total net assets managed by long-term mutual funds, ETFs, closed-end funds, and unit investment trusts at the end of 2014.
Disclosure: No positions at time of writing.