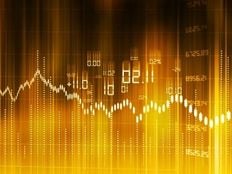 The "slow and steady" approach to a possible interest rate hike by the Federal Reserve is not dampening investors' appetites for fixed-income ETFs – at least for now.
It's just a matter of time. Eventually, and possibly quite soon, the U.S. Federal Reserve will raise interest rates as has been telegraphed by Chairwoman Janet Yellen. "I anticipate that it will likely be appropriate to raise the target range for the federal funds rate sometime later this year and to continue boosting short-term rates at a gradual pace thereafter as the labour market improves further and inflation moves back to our two-percent objective," she said in a speech last month.
But the discussion around interest rate hikes has not scared off investors from looking at fixed-income ETFs. As of earlier this month, the top four asset-gathering ETFs in October were bond funds. In fact, $7.7 billion was added to investment-grade corporate bond ETFs, according to an S&P Capital IQ research note. Investors are looking for high quality, daily valuation bond products, adds the report.
Some of the funds gaining the most inflows since earlier this month include the SPDR Barclays Capital High Yield Bond ETF (JNK A-) and the iShares iBoxx $ Investment Grade Corporate Bond Fund (LQD A). Also, ETFs such as the iShares Trust – iShares 20+ Year Treasury Bond ETF (TLT B-) have gained from a price level of about $119 in mid-September to as high as $126.21 in the beginning of October.
Still, despite what Chairwoman Yellen has been saying of late, interest rates are likely to stay low for the rest of the year. Markets remain volatile, global economic weakness continues to persist and, of course, China has shown great signs of a weakening economy over the past several months. In her speech, she warned that low rates could lead to the possibility of excessive risk as investors look for alternatives to combat the low-rate environment. "The more prudent strategy is to begin tightening in a timely fashion and at a gradual pace, adjusting policy as needed in light of incoming data," she stated in her speech.
Some of that qualification comes from recent announcements of poor employment data and a soft labor market.
The Bottom Line
All this is to say that whether gradually or abruptly, now or later, rates will rise and fixed-income ETFs might appear less than appealing. In the meantime, investors do not seem to be concerned by the interest rate warnings and continue to fuel the ETF market looking for the greatest amount of yield.
---
Content continues below advertisement