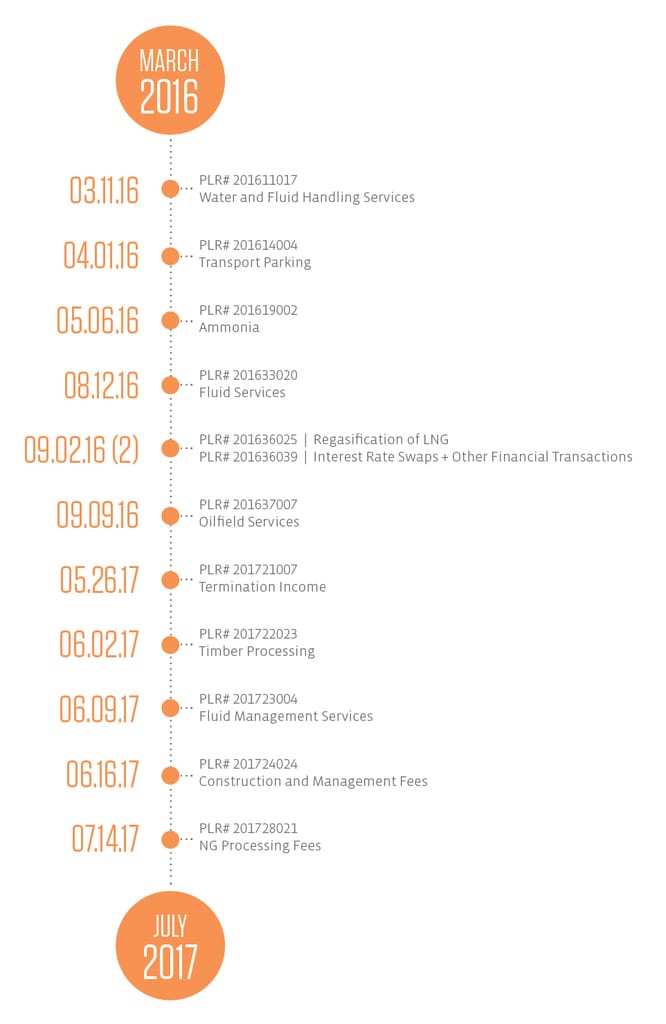 PLRs are largely redacted, but if you'd like to read the details of those listed in the timeline, you can find them in the IRS database by clicking here. It's worth noting that many of the PLRs address more non-traditional activities such as fluid handling and disposal services for oil and gas producers.
Companies Are Still Forming and Considering the MLP Structure
We've seen three IPOs this year. No, it's not the boom we saw in 2013 and 2014, but we're already ahead of last year. The MLPs born in 2017 are:



Kimbell Royalty Partners (

KRP

) on 2/2/17



Hess Midstream Partners (

HESM

) on 4/4/17



Antero Midstream GP (

AMGP

) on 5/4/17
---
Content continues below advertisement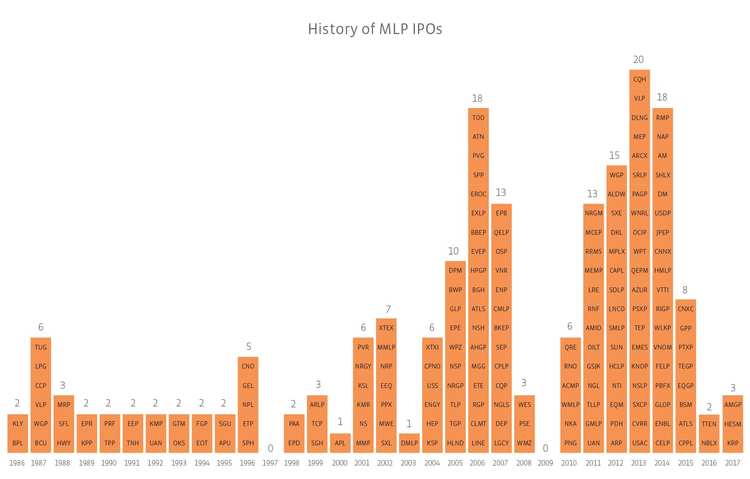 KRP is the smallest of the three with a market cap of only $262 million as of Alerian's June rebalancing. HESM is substantially larger with a market cap of $1.2 billion and AMGP is the biggest of the three with a market cap of $3.9 billion.
Along with the companies seeking PLRs, there is at least one very familiar name that is considering an MLP. Last week, BP (BP) announced that it might pursue an IPO of its midstream assets by forming BP Midstream Partners. There has also been chatter of energy giant Chevron (CVX) creating an MLP to produce more value on its position in the Permian, but no formal comments from the company.
In short, Alerian believes there is lots of life left in the MLP model. In her next post, Alerian's Director of Research will take a closer look at the future of MLPs by exploring the consolidations we've seen, explaining whether we're at the end of the consolidation cycle, and discussing what's next for the MLP space.