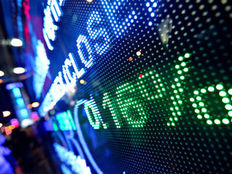 As we move into the second month of the year, the ETF industry is bound to pick up the pace of new launches, as it has over the last several years. UBS has the first launch of February with a unique product aimed at providing an enticing yield to investors.
Dividends with Leverage
The new ETRACS Monthly Pay 2xLeveraged US Small Cap High Dividend ETN (SMHD A-) aims to provide investors with a strong yield while offering exposure to the small cap sector; two items that typically do not go hand-in-hand. Often small cap stocks cannot afford to pay out strong yields, leaving them primarily for growth investors. SMHD, however, presents a unique marriage between growth and value strategies.
The new ETN tracks an index that is comprised of small cap stocks that are domiciled in the U.S. Utilizing a 200% leverage and picking out those companies with already strong yields helps this fund offer an enticing yield; at launch its index (with leverage) was yielding upwards of 17%. Note that the leverage is reset monthly on SMHD and it also offers a monthly payout to all of its shareholders. The fund charges 85 basis points for investment.
---
Content continues below advertisement
A Word of Caution
SMHD's dividend yield is almost impossible to ignore, as most investors would kill for that kind of yield each year. But it should be noted that SMHD will be an extremely volatile product and not meant for those who cannot fully cope with the risk it presents. Small cap stocks on their own are more volatile than their large cap counterparts; add in a 200% leverage and you have a recipe for a fund that will exhibit big movements on a daily basis.
That is not to say that this fund is too dangerous to invest in. On the contrary, UBS has had several similar ETFs in the past do quite well. Investors simply need to approach SMHD with caution and understand that the intricacies of this product go beyond a mouth-watering yield. Be sure you fully understand how SMHD works and the risks involved prior to taking a position.
Follow me on Twitter @JaredCummans.
[For more ETF analysis, make sure to sign up for our free ETF newsletter]
Disclosure: No positions at time of writing.