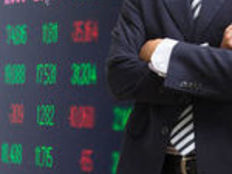 To help investors keep up with the markets, we present our ETF Scorecard. The Scorecard takes a step back and looks at how various asset classes across the globe are performing.
This week, U.S. equities have been rallying since last Friday. Oil seems to have hit a bottom, which is causing investors to be more optimistic. As a result oil is rallying this week as well. Another contributor to the optimism is the tone from the FOMC meeting minutes yesterday. The tone was dovish, which means the Fed will most probably keep interest rates low for next few months.
For more ETF news and analysis subscribe to our free newsletter.
Risk Appetite Review
U.S. equity markets continued their rally from Friday last week. As a result the S&P 500 Index is up about 6%. As of October 8th closing prices, the Low-Volatility (SPLV A+) was the "worst" performer of the bunch, while the High-Beta ETF (SPHB B+) was the "best" performer.
---
Content continues below advertisement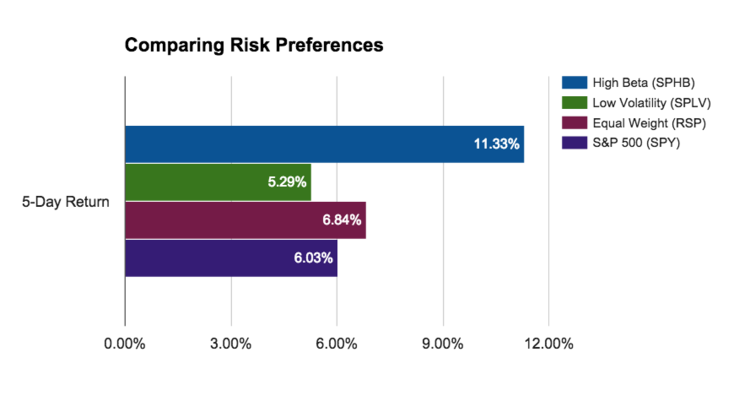 Major Index Review
Across the board, major global indexes were up for the week, with the emerging markets ETF (EEM A-) being the best performer. On the month, every major index has rallied, with only the Nasdaq-100 ETF (QQQ B+) and Russell 2000 ETF (IWM A-) lagging behind.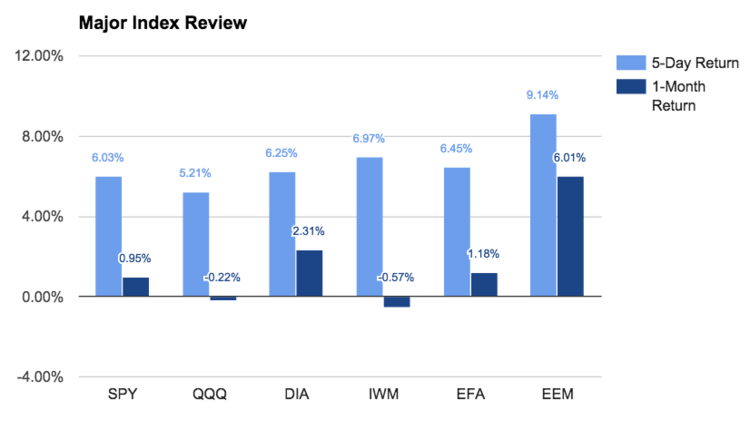 Foreign Equity Review
Single country ETFs were no exception to the rally, with Brazil (EWZ A-) and Russian ETFs (RSX B) in the lead. Overall, good performance for foreign equities in the past week and month. Over the trailing one-month period, only the German ETF (EWG B) ended in the red, finishing at negative 2.36%.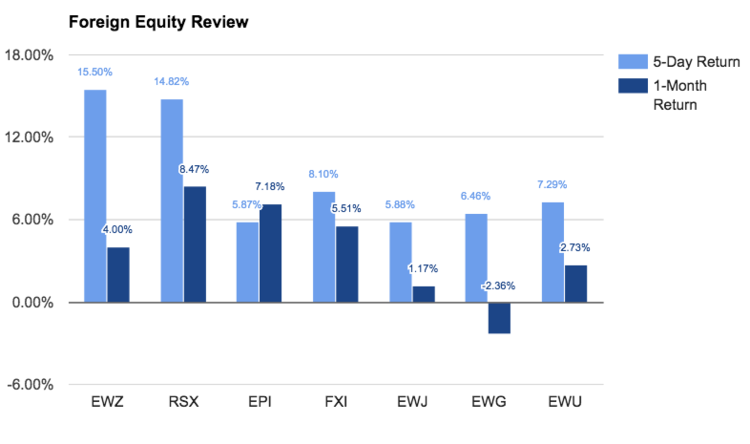 Commodities Review
Commodities have also enjoyed the rally, with oil (USO B) in the lead at a 12.25% gain for the week. Gold (GLD A-) is a laggard at an only 0.55% gain for the week. Natural gas (UNG B-) continues to be the worst performer for the month at a loss of 9.28%. The only other commodity in the red for the month is copper (JJC A), at a 4.86% loss.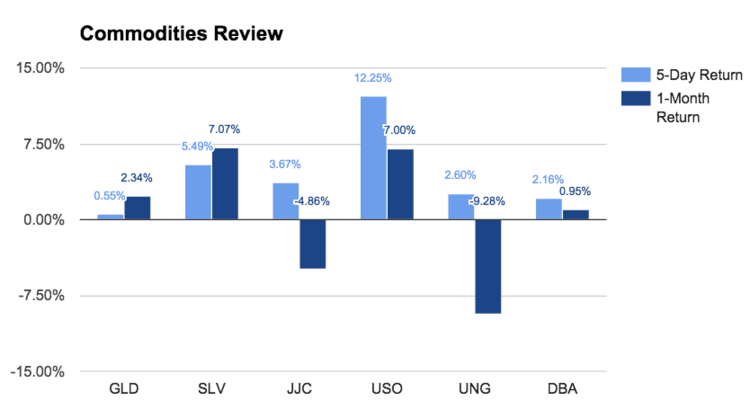 Currency Review
The U.S. dollar (UUP B) continues to fall – although not much this week – at a 0.08% loss. It's now the worst performer for the trailing 1-month period at a 1.19% decline. (CEW A) is the top performer for the trailing 1-month period and for the week due to the rally in the emerging market currencies since last Friday.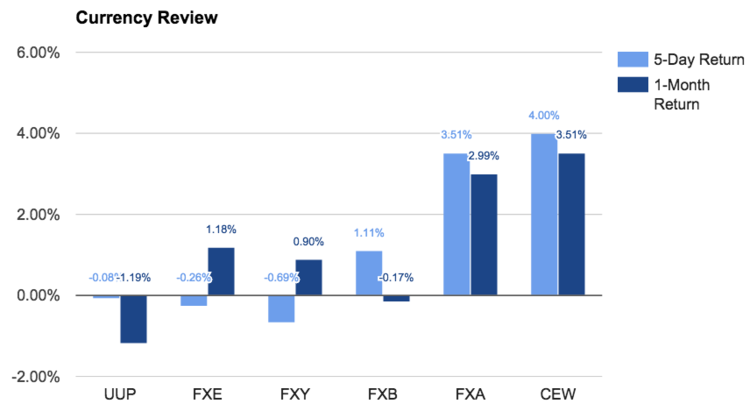 For more ETF analysis, make sure to sign up for our free ETF newsletter.
Disclosure: No positions at time of writing.