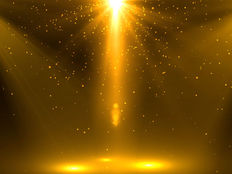 Investors do not often think of small caps as being the land of rising dividends, but some ETFs are changing that conversation. Those funds include the ProShares Russell 2000 Dividend Growers ETF SMDV (SMDV ).
SMDV, a dividend spin on the Russell 2000, the benchmark U.S. small-cap index, tracks the Russell 2000 Dividend Growth Index, which includes small-cap firms with dividend increase streaks of at least a decade. While small-cap funds, both active and passive, stumbled late last year, the group's one-year returns remain impressive.
"With $51.7 billion in combined assets under management, funds that led the pack with at least $500 million in AUM posted an average one-year return of 15.43%, according to Morningstar Direct data," reports Financial Planning. "For comparison, that is more than 13 percentage points higher than the Dow's 2.13% return over the same period."
Small-capitalization stocks have attracted a lot of attention on the escalating trade tensions, fueled by fears over a potential slowdown in global growth. Consequently, many anticipated that small-caps could weather the storm as large multi-nationals with a large global footprint suffered from trade disputes.
---
Content continues below advertisement