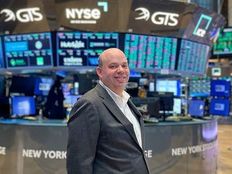 The thematic ETF world will soon have a larger player to watch. Today, Amplify ETFs announced plans to acquire the ETF Managers Group (ETFMG) ETF lineup. ETFMG will boost Amplify's thematic lineup and support advisors who want to take a diversified approach to long-term trends. The deal will bring some of the most well-known thematic funds in their respective subcategories under one firm. 
ETFMG's thematic lineup includes the (HACK B+), the (IPAY C+), and the (MJ B-). In addition, the firm offers the popular ETFMG Prime Junior Silver Miners Fund (SILJ). ETFMG had previously had legal issues, which might have played a role in the firm selling its ETF business. However, HACK and siblings are going to a good home.    
Amplify Has Seen Growth in Its ETFs 
In the past year, Amplify has seen strong inflows to its income products, including the (DIVO B+) and the (YYY B+). DIVO added $1.4 billion, while YYY pulled in $65 million. In addition, the firm offers strong thematic funds. These include the (BLOK B-), the (IBUY C+), and the (BATT ). 
"ETFMG has created an impressive roster of strategies and we are excited to acquire its ETFs as these strategies align well with our commitment to being at the forefront of ETF industry growth and innovation," said Christian Magoon, CEO and founder of Amplify ETFs. "We look forward to expanding the access and awareness of this compelling and differentiated product set."  
The transaction is expected to close later this year, pending necessary approvals, including requisite fund boards and ETF shareholder approvals. Terms of the deal were not disclosed. 
---
Content continues below advertisement
How Are Advisors Using Thematic ETFs? 
In a recent VettaFi webcast, we found that most advisors committed a low single-digit percentage of assets to thematic investing. More than six in 10 advisors that responded had less than 5% allocated to funds focused on cybersecurity, electric vehicles, etc. 
There are many asset managers now offering thematic products. Indeed, today Fidelity converted five mutual funds into ETFs. These include the (FBOT ). FBOT will be a competitor to the (ROBO B-), which tracks a VettaFi index, and the (IRBO B+).   
As larger asset managers enter the ETF market, a diverse lineup can help. Advisors will often build a portfolio that combines a few thematic funds or rotate between thematic strategies. The scale Amplify will soon have should help them to educate advisors about the broad suite and the connected thematic trends.   
For more news, information, and analysis, visit VettaFi | ETFDB.