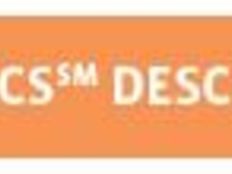 Two Reasons Alerian Standardized MLP Sector Classifications


Better Attribution Analysis for Investors, Better Benchmarking for

MLP

IR Teams
Prior to 2006, MLP stakeholders did not have a real-time benchmark for analyzing the relative performance of MLP portfolios and individual MLP securities, so we created the Alerian MLP Index (AMZ). Use of the MLP structure has proliferated since then to 121 energy companies, with many occupying new parts of the energy value chain. This has created confusion among the investing public and disagreement among experts as to how to categorize the universe.
Some experts have divided the universe by primary business activity, others by market capitalization, and still others have given up on trying to assign the company to one business activity and use the category "Diversified" instead. For example, 14 MLP equity research analysts use seven different categories to classify Enterprise Products Partners (EPD).
Diversified (5 analysts)
Large Cap Diversified (3 analysts)
Large Cap Midstream (2 analysts)
Gas Pipelines & Storage
Large Cap Pipeline

MLP
Midstream LP
Natural Gas &

NGL

Transport and Storage

As part of our mission to equip investors to make informed decisions about MLPs and energy infrastructure, these classifications will enable MLP stakeholders to better analyze relative MLP performance by sector, as well as improve the ability for both institutional and retail investors to conduct attribution analysis on their portfolios.
Increased Transparency in the Alerian Rebalancing Process
We have received many requests to clarify the criteria in the AMZ in particular, where a constituent must, according to previous methodology guides, "earn the majority of its pro forma cash flow from the transportation, storage, processing, or production of energy commodities." This would yield questions such as, "Does fractionation fall under processing?" and "Does transportation include marine transportation?" and "What's considered an energy commodity?"
Transparency is one of Alerian's core values. Future methodology guides will incorporate EMCS, hopefully providing the clarification that stakeholders seek.
As always, we welcome any questions, comments, and suggestions. You know where to reach us. index@alerian.com. 972.957.7700.
---
Content continues below advertisement