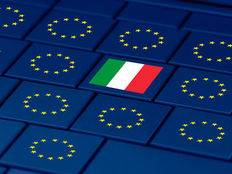 After the Brexit vote and Trump's victory, the Italian referendum is seen as a test of populism's rise.
Italians are voting in a referendum on December 4 that will decide the fate of Prime Minister Matteo Renzi and, some argue, may even jeopardise the Euro. The referendum is increasingly seen as a way for Italians to air their discontent with the establishment, much like the U.K. referendum.
---
Content continues below advertisement
Why Is Italy Holding a Referendum?
Italy has struggled with low growth and political instability for decades. Matteo Renzi is the third prime minister in four years, and his government is the country's 63rd since 1945.
The aim of the referendum is to make Italy's government more stable and efficient through a set of significant changes to Italy's constitution. If the referendum passes, the hope is that Italy will have more stability in its political structure, which should open the way to economic reforms. This, in turn, could allow the government to tackle structural issues that are hindering economic growth, including an aging population, high unemployment among youth, low productivity and a poorly capitalized banking system. For more information on these structural issues, read Why Italy Might be Next to Leave the EU.
Proposed Changes
The referendum proposes a significant reduction in Italy's senate powers, as well as an overhaul of the state to strengthen central institutions. If the "Yes" vote wins out, this would mean that the Senate will likely be less involved in lawmaking and that the government would have greater control over the regions. The proposed reforms, strongly supported by Prime Minister Renzi, could potentially transform the country's Senate into a "Senate of Regions." The changes would cut the number of senators from 315 to 100 and strip the Senate of its ability to bring down the government. Moreover, the senators would be picked by the government from regional councils, rather than by being elected.
Should the "No" vote win out, however, Prime Minister Matteo Renzi will likely resign, which may subsequently usher in an early vote for the next national election. For more information, read Three ETFs to Play If Italy Leaves the European Union. For more ETFs with Italy exposure, use our ETFdb Country Exposure Tool. This tool delivers a list of equity ETFs that include the selected country, such as Italy, among the ten largest single country allocations.
Bottom Line
Political risk is on the rise globally and investors need to consider the possible consequences of these political events. There is widespread dissatisfaction with globalization, rise of populism and a frustration with incumbent politicians all over the world. The December 4 Italy referendum and the uncertainty surrounding it is only one chapter in this populism movement. The Italy referendum could have far-reaching consequences for Italy, the European Union and the Euro currency.
For more ETF news and analysis, subscribe to our free newsletter.