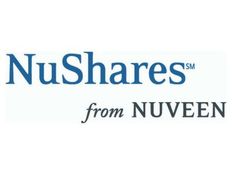 Neither TIAA Global Asset Management (TGAM) nor Nuveen are exactly household names for many retail investors. Unless you worked for a non-profit, university, research institution or similar organization, TGAM's products were off limits for the longest time.
And chances are, if you weren't in a high tax bracket, Nuveen's vast army of municipal bond closed-end funds were never mentioned by your financial advisor.
While not that well known with the average Joe, TGAM – which owns Nuveen – has a staggering $900 billion in assets under management. And that huge asset base and participant count are why its latest foray into exchange-traded funds (ETFs) is such a huge deal.
The firm is copying the playbook from more established ETF/mutual fund players like Vanguard and Fidelity by getting its ETFs into the hands of its army of participants. That's an almost instant recipe for success.
You don't have to be a TGAM account holder to buy the funds, and considering they're pretty sound offerings, you may just want to.
For a list of all new ETF launches, take a look at our ETF Launch Center.
---
Content continues below advertisement
Large-, Mid- & Small-Cap Funds
As one of the largest 401k/403b retirement plans sponsors out there and pretty much the only game in town when it comes providing retirement solutions for America's college professors, TGAM isn't in danger of losing assets to ETFs anytime soon. But that hasn't stopped the firm from embracing the fund type for its clients and account holders. Over the summer, the company launched NuShares and its smart-beta NuShares Enhanced Yield U.S. Aggregate Bond ETF (NUAG B) bond ETF.
With NUAG being a decent sized hit, TGAM has continued to expand its line-up even further. This time it's taking a socially responsible investing approach. Investing with one's morals or political compass has become one of investing's hottest trends. Socially responsible investing uses various screens to choose a stock that meets different environmental, social and governance principles.
The NuShares ESG Large-Cap Value ETF (NULV B), NuShares ESG Large-Cap Growth ETF (NULG A-), NuShares ESG Mid-Cap Value ETF (NUMV ), NuShares ESG Mid-Cap Growth ETF (NUMG B-) and NuShares ESG Small-Cap ETF (NUSC B) all function roughly the same. They'll each screen U.S. stocks in their respective market caps and types for those firms that meet their strict proprietary ESG metrics. These include a company's impact on climate change, natural resource use, and waste management; its relations with employees and suppliers; product safety and sourcing practices; and, finally, corporate governance practices and business ethics at the company. Stocks are ranked based on these ESG scores, and the ETFs' underlying indexes are created.
NULV and NULG will charge 0.35% in expenses. The remaining three ETFs will charge 0.40%.
And lest you think that TGAM is jumping on the ESG trend, the firm basically wrote the book on socially responsible investing decades ago and is the largest provider/manager of ESG solutions for portfolios. Plus those existing products have done well by investors over the years. More recently, TGAM used its immense size and pull to enact ESG changes at the various firms in which it's invested. While the new ETFs won't take that sort of activist approach, they do underscore TGAM's vast research and expertise on the subject.
ESG isn't just a buzzword. Find out how it's improving returns.
Big Plans for TIAA Global Asset Management
With the launch of these five funds, NUAG and last week's smart-beta real estate ETF – the NuShares Short-Term REIT ETF (NURE B+) – TGAM is building a strong line-up of ETFs. The real coup for the asset manager will be the ability to get these products into the hands of its account holders in the same way that Vanguard or Fidelity has done for their ETF products. I would expect free trades for TGAM's brokerage customers, and the fund's appearance in the firm's 401K/403b offering down the road. That almost ensures their success via higher assets under management and trading volumes for the funds.
In the end, TGAM and Nuveen could quickly vault themselves to the top of the ETF league's tables as the funds take hold.
The Bottom Line
TGAM's new smart-beta line-up of ETFs is just the opening act. But it's a very powerful one. Coming out strong with new funds, the firm could quickly become one of the top players in the industry.
ETFdb.com has ETF Investing Guides and other ebooks to help you navigate the investing landscape using ETFs. Sign up to ETF Database Pro to get access to all the PDFs located on our ETF Guides page.
For more ETF news and analysis, subscribe to our free newsletter.